A system of "gold standard" quality requirements for specialised services has effectively been scrapped by NHS England, in favour of a broader set of indicators.
In an update to its standard contract guidance this month, the national commissioning body said it would not agree new "derogations" for specialised services contracts in 2018-19, and will consult on removing any reference to this process from 2019-20.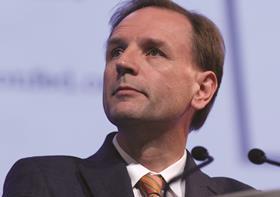 Derogations are issued where providers have fallen short of quality standards agreed by leading clinicians and were first introduced in 2013. They went beyond those used by the Care Quality Commission.
An agreed derogation meant services could continue being provided, so long as a remedial plan was in place to meet the standards within a given time frame.
In response to a freedom of information request, NHSE said its "approach to monitoring quality across the specialised commissioning portfolio has evolved and introduced additional layers of sophistication".
It added: "Specifically, we are in the process of updating service specifications to include a broader set of quality and outcome measures which will supersede 'key requirements' of the older service specifications.
"These are being used to both conduct a revised annual assessment process as well as monitoring quality on an ongoing basis."
The update to the standard contract added that remedial plans would be agreed with providers that are not compliant with the newly devised standards.
Quality will be assessed through a risk based, three tier surveillance system.
Previously, derogations were applied to services for a range of reasons such as not having co-located services, failing to offer a full multidisciplinary team or not treating a large enough volume of patients.
According to the latest available data, released in October 2016 following an FOI request, there were almost 600 derogations in place, covering around 15 per cent of specialised services.
In the same year, NHSE chief executive Simon Stevens told the Commons' public accounts committee that meeting the previous standards under the derogation system involved "trade offs". He said: "Some of these gold standards might, in the real world, be difficult to bring about in that they might involve trade offs… for example between access, geographical convenience and concentration."
In February, analysis by HSJ suggested the overall concentration of specialised services across English hospitals has remained relatively unchanged over the last four years, despite a consensus that greater consolidation is needed for some specialties.
NHS England was approached for further comment.