Collaboration between clinical commissioning groups and academic institutions can help CCGs maintain the patient and public involvement required by the reformed health sector, writes Grete Smith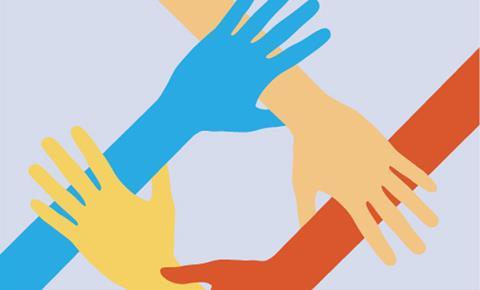 The Health and Social Care Act requires public and patient needs to be taken into account by clinical commissioning groups, which will be accountable to the NHS Commissioning Board. Service user and carer involvement is set to be a priority at national and local levels in the reformed system.
However, how this will be achieved is uncertain and CCGs may face challenges when attempting to ensure that patient and carer involvement remains a priority.
'In the past, organisations spent large amounts on private sector consultancy firms for public consultation'
Primary care trusts and other health and social care organisations have previously consulted with service users, carers and members of the public, as public engagement came under PCT duties. Individual trusts had access to budgets specifically allocated for engagement activities, yet
it is questionable how successful such engagement has been.
If you are tasked with service user and carer involvement, or patient and public involvement at any scale, there are three immediate aspects to be considered: cost, capacity and expertise.
Acquiring knowledge
In the past, health and social care organisations spent large amounts of money on private sector consultancy firms carrying out public consultation and engagement work on their behalf. For example, in 2009 one trust in north west England spent £50,000 on just one consultation project.
CCGs are likely to have a challenging task delivering similar public engagement, with this being commissioned by the local commissioning support service that will support all CCGs in their catchment area. The groups will have significantly reduced staff and management, and other resources will be shared over a larger area.
A solution to help CCGs has been developed through the knowledge transfer partnership (KTP) between the University of Central Lancashire and Blackburn with Darwen Teaching Care Trust Plus (Blackburn with Darwen CCG), a two-year research project that started in February 2011.
The focus is to develop a model for sustaining service user and carer participation in the health and social care sector, to eventually be operated in the third sector.
A new model
The Perspective project supports the development of a regional brokerage, which will coordinate service users' and carers' contribution to service developments in commissioning, recruitment, participation in inspection processes and consultations.
Perspective is an engagement model, ideally constituted as a form of social enterprise or social firm, that any third sector organisation or consortium could manage.
By "brokerage", we mean a system to connect service users and carers, or patients and the public, who are willing and able to participate with the actual demand for involvement emanating from the new commissioning organisations, or other public sector sources.
The brokerage model would be able to expand nationwide to include CCGs or the cluster. In the case of pooling resources and block contracting for Lancashire-wide work, eight CCGs could save an estimated £120,000, based on eight individual CCGs making a 15% saving on a £50,000 contract.
'With PCTs ending in March, there is a risk of the health service losing corporate links with the community'
Commissioning services from the brokerage will therefore be advantageous for clusters, as they will be making considerate use of financial resources. Perspective is a north west-based project, but nevertheless it is developing in a direction that will be of value across the UK.
The model means third sector organisations can engage with health sector organisations such as the new CCGs and enable them to deliver patient and public engagement. It includes the provision of capacity building and support being available if service users and carers who are involved in the brokerage need support and appropriate governance arrangements.
Maintaining local links
With PCTs coming to an end in March, there is a significant risk of the health service losing corporate links with the community, as well as losing ways of receiving feedback and input from a wide pool of service users.
From the point of view of expertise, additional value to CCGs lies in the fact that the brokerage will include local people who have strong connections and in depth knowledge of the community.
The involvement of a local third sector organisation means there is a possibility of tapping into existing local expertise and resources at competitive prices, while also benefiting the local community.
Similarly, such local expertise can be used to contribute to the CCGs' Quality, Innovation, Productivity and Prevention agenda or services on a larger footprint.
Pilot project
The brokerage model has been piloted at a new health centre in the north west. A third sector organisation, the Insight Network, was commissioned by Blackburn with Darwen trust to carry out a service evaluation at a local health centre using the Perspective model.
An experienced project administrator from the network coordinated the activities of service users and carers who facilitated the evaluation of services offered at the centre.
They approached patients from waiting rooms who were provided with the opportunity to rate and comment on the health services received. Responses to the questionnaire were voluntary.
'From commissioners' point of view, what is the most effective way of allocating budgets for engagement?'
The pilot provided the opportunity to test the business model and its operational processes, implementation and evaluation of the impact and identification of the key success indicators.
The model is about providing a cost effective way for CCGs to engage service users and carers. The initial pilot showed that, taking account of scaling issues, employing a third sector organisation to run an engagement activity using the Perspective model can save organisations up to 50% of costs charged by private consultancies.
Furthermore, the service offered by a third sector organisation brings independence, authenticity, the ability to connect with the experience of local people using services and overall local social value. The value of such input, while difficult to quantify, is not limited to monetary terms.
Engagement remit
The Perspective project found that large sums of money were being spent on patient and public engagement activities with private organisations, and the money could be better spent.
Clusters and CCGs will take some time to adjust and run seamlessly at the same time as fulfilling their engagement remit. The Perspective brokerage will offer CCGs and other organisations needing to demonstrate service user and carer involvement all the support needed to demonstrate meaningful service user and carer involvement.
Perspective will have the expertise and the workforce to deliver results. By delegating tasks through Perspective, substantial financial savings can be made and close links will be maintained with the community.
Statutory requirements to engage with service users and carers mean there will be a developing market for fast, efficient and quality assured services, which is what the Perspective brokerage aims to provide. Perspective provides solutions to the user and carer involvement questions that CCGs and clusters may have.
Considerations of effectiveness are complex in this evaluation and it would be pertinent to ask from the point of view of commissioners, what is the most effective way of allocating budgets for engagement?
Following the Perspective trial, there are indications that it has been beneficial for all parties involved in the pilot service evaluation, not least because of the issues of authenticity and social value.
Nevertheless, more studies should be carried out to confirm the experience of the Perspective pilot.
Knowledge transfer partnerships
KTPs are joint projects between academic institutions (the "knowledge base" partner in the relationship) and companies.
KTPs facilitate the transfer of knowledge, technology and skills to which the company partner currently has no access.
Partnerships employ one or more recently qualified people (KTP associates) to work on a project of strategic importance to the company, supervised by a knowledge base partner.
Company partners in KTPs benefit from opportunities to develop competitive advantage by linking up with academia, having access to a high calibre of graduates and the transfer of knowledge and expertise.
Grete Smith is a KTP research associate for Blackburn with Darwen Teaching Care Trust Plus