Leaked document reveals NHS England planned to publish a "forward view" for community services
Officials argued STP plans to redesign services may not be achieved without a plan for community services
NHS England has since dropped its plans, HSJ has learned
Sector leader says national leadership "virtually non-existent" on community services
NHS England has abandoned plans to create a "forward view" for community services, despite arguing that sustainability and transformation partnerships need one to achieve their full potential, HSJ has learned.
An internal document leaked to HSJ reveals that at the beginning of 2017-18, NHS England had plans to publish a "strategic framework for community health services" by the end of the financial year.
However, the national commissioning body has scrapped the idea and no longer intends to produce a national plan for the sector.
This is despite the leaked NHS England document identifying the following risks associated with not producing a community services framework:
STPs "may not be able to achieve the full potential for service redesign";
"the expected efficiency saving associated with the shift away from acute bed based services will not be achieved";
"continued unwarranted variation in how services are commissioned and provided"; and
"the ambitions of the General Practice Forward View may not be delivered without strategic alignment of community health services… work on community services at a national level remains fractured and disjointed".
Last month, the King's Fund argued NHS England should publish a "five year forward view" for community services.
When asked by HSJ last year if it planned to publish a forward view for community services, NHS England confirmed they were not producing one. This was before the leaked document came to light.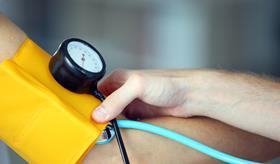 The document recommends national bodies, including the Department of Health and Social Care, NHS Improvement and Health Education England, develop a "strategic framework for community services" and position it as a "'forward view for community services', analogous, and fully aligned, to the GP Forward View."
It added: "The majority of STPs have identified that redesigning community care is a priority for the future.
"However, the absence of a national framework has been identified by many stakeholders as a barrier to the local ambition of community health services being achieved."
The timeline was for a draft framework to be created by December 2017, tested by January, approved by this month and published in March.
Matthew Winn, chief executive of Cambridgeshire Community Services Trust and chair of the Community First Network, said: "The King's Fund recently published an excellent report called Reimagining Community Services and called for a community services national plan and national leadership to implement change.
"As a sector, community services consume around 10 per cent of the NHS budget, yet the infrastructure and leadership in national bodies is virtually non-existent. It is time NHS England and partner arm's length bodies backed up their rhetoric of moving care closer to home with the resources and infrastructure to make this happen."
NHS England originally declined to comment, but in a statement sent to HSJ after publication a spokesman said: "Since one of the key challenges facing community health services is how best to integrate services with GP care, mental health and social care, it is STPs and ICSs that will drive the redesign of community services.
"Thinking about traditional standalone community provision in isolation from the wider care integration agenda would be to reinforce the service fragmentation everyone now can see needs to change."
This story was updated at 16:28 7 February with comment from NHS England.