Think tank says NHS England should publish 'five year forward view' for community services
King's Fund report argues sector should get priority for additional NHS funding
NHS community providers 'generally' do not run deficits in response to financial pressures and instead 'cut costs'
Transforming Community Services policy was 'damaging', argues Chris Ham
NHS England should publish a 'five year forward view' for community services and the sector should be given 'priority' for additional NHS funding, the King's Fund has argued.
In a report, shared exclusively with HSJ, the think tank has called for NHS England to publish a plan for community services akin to the Five Year Forward View and similar plans created for mental health and general practice.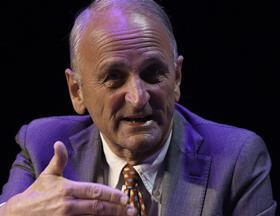 Several sources have told HSJ that NHS England began work on a plan for the sector last year but has not progressed it further.
The report, published today, also said that any additional money for the NHS should be given to the sector to "tilt" the balance of funding between community and acute services.
It said it is not "credible" to shift existing funding from acute hospitals due to the pressures on them, but community services should have "priority" in the allocation of additional funding.
"Over time, this will increase the share of the budget spent on community services while not destabilising services provided in hospitals," the report said.
Addressing funding pressures within the sector, the report said NHS providers of community services were vulnerable to financial pressures but have "generally" not responded by running a deficit as an acute trust would – instead they "cut costs".
Examples of cost cutting in the sector included "taking a more task focused approach, altering the skill mix of teams and reducing staffing", which the King's Fund warned could "adversely affect the availability and quality of care".
The report also concluded that there were "severe workforce shortages" in community services, and said the number of district nurses working in the NHS fell by 20 per cent between July 2014 and July 2017.
It added: "The financial and workforce pressures described above have implications for people using services, and there is evidence that they are compromising the availability and quality of care in some cases… As pressures grow, there is a danger that serious failures in care could go undetected because of the relative lack of robust data in community services and the fact that care is often delivered behind closed doors."
In an evaluation into the effect of past policies, the King's Fund claimed that the 2009 Transforming Community Services strategy, which significantly reorganised the provision of NHS community services, was a "missed opportunity".
King's Fund chief executive Professor Chris Ham said TCS had been "damaging". He said "the problem with most [past] community services policies was they focused much more on structural changes" and current policies around accountable care systems must not do this.
The report's recommendations included increasing national level data. NHS Digital is due to publish its community services dataset from February, after asking all NHS community service providers to submit data on direct care contacts, activity, demographics and diagnoses in November.
Exclusive: Call for 'forward view' for NHS community services
1

Currently reading

Exclusive: Call for 'forward view' for NHS community services

2