Lucy Letby convicted of murdering seven babies and attempting to murder six others at the Countess of Chester Hospital
Verdict raises immediate questions for local, regional and national leaders
HSJ has seen multiple internal documents which reveal how trust questioned the integrity and professionalism of doctors who raised concerns about her
Trust bosses questioned the integrity of doctors who first raised concerns about a nurse who has now been convicted of murdering seven babies, and forced the medics to apologise to her, an HSJ investigation has established.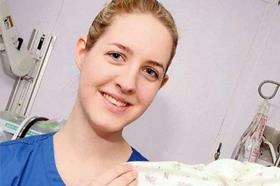 Neonatal nurse Lucy Letby has today been found guilty on seven counts of murder and seven counts of attempted murder. She committed the offences whilst working at the Countess of Chester Hospital over a year-long period from June 2015. She denied the charges but was found guilty by a jury after a 10-month trial at Manchester Crown Court.
Suspicions about Letby were first raised by paediatric consultants from October 2015 onwards, including to nursing director Alison Kelly and medical director Ian Harvey.
But there was no direct evidence against Letby and concerns were repeatedly resisted or ignored, after which further deaths occured.
HSJ's investigation exposes for the first time how trust bosses resisted the concerns and enabled Letby to continue working on the ward until she was ultimately removed in July 2016.
It is understood ministers are set to announce further inquiries into the NHS's handling of the case.
The verdict also raises immediate questions for local, regional and national bodies, including the actions of the Care Quality Commission, which inspected the services in early 2016 but rated children's and maternity services as "good" (see timeline below)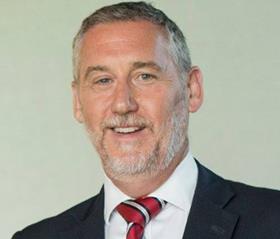 Separately to the trial, HSJ has seen documents which suggest executives believed the consultants made unfair and unfounded allegations against Letby, and questioned the doctors' integrity.
In September 2016, after Letby had been removed from ward duties, she submitted an internal grievance against the trust which was upheld. The documents said the trust found her removal had been "orchestrated by the consultants with no hard evidence" and questioned whether the doctors were "honest and objective".
The documents added: "[The consultants'] behaviours and comments, as witnessed by a number of senior managers and executive staff, fall far short of what is expected by the trust and professional standards… Immediate steps need to be taken to address these behaviours, ideally through mediation… and with apologies from all of the named consultants who made unsubstantiated comments."
It is understood the medics were pressured into signing a letter of apology to Letby, and at least one of them apologised in person.
HSJ has also seen a copy of an unpublished external review of the baby deaths that was completed in late 2016, which highlighted that four cases could not be explained and could benefit from a criminal-type investigation.
The report said the cases would "potentially benefit from local forensic review as to circumstances, personnel etc."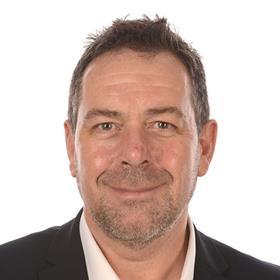 However, trust sources said that in early 2017 executives wanted to "draw a line" under the investigations and told the doctors Letby should return to ward duties. Minutes of a public board meeting in February 2017, quote chief executive Tony Chambers as saying: "The independent case review highlighted some areas for improvement but did not identify a single causal factor or raise concerns regarding unnatural causes."
Several months later, after further reviews, sources said the consultants demanded the police be contacted, which executives eventually agreed to. The following year, after Letby had first been arrested, the sources said there was due to be a "no confidence" vote in Mr Chambers, but he resigned before this took place.
Mr Chambers has held several interim roles since leaving CoCH, including as CEO of Barking, Havering and Redbridge University Hospitals and Queen Victoria Hospital, where he stepped down last month.
He has responded in detail to HSJ and said in a statement: "All my thoughts are with the children at the heart of this case and their families and loved ones at this incredibly difficult time. I am truly sorry for what all the families have gone through.
"The crimes that have been committed are appalling and I am deeply saddened by what has come to light. The trial, and the lengthy police investigation, have shown the complex nature of the issues raised. I will co-operate fully and openly with any post-trial inquiry."
Mr Harvey, the former medical director, said: "At this time, my thoughts are with the babies whose treatment has been the focus of the trial and with their parents and relatives who have been through something unimaginable and I am sorry for all their suffering.
"As medical director, I was determined to keep the baby unit safe and support our staff. I wanted the reviews and investigations carried out, so that we could tell the parents what had happened to their children. I believe there should be an inquiry that looks at all events leading up to this trial and I will help it in whatever way I can."
Alison Kelly is now an interim director of nursing for Salford, within the Northern Care Alliance, and said: "It is impossible to imagine the heartache suffered by the families involved and my thoughts are very much with them.
"These are truly terrible crimes and I am deeply sorry that this happened to them. We owe it to the babies and their families to learn lessons and I will fully cooperate with the independent inquiry announced."
CoCH has also released a statement.
Meanwhile, it is understood Cheshire Police has been reviewing more than 4,000 admissions to Liverpool Women's Hospital in the three years when Ms Letby worked there on placement between 2012 and 2015. These cases are not under investigation, but officers have said any cases where medical concerns are highlighted will be investigated further.
Letby was found not guilty on two further charges of attempted murder, while the jury could not reach a verdict on the remaining six attempted murder charges. She was charged with 22 offences in total.


Timeline of how Letby case was handled
June 2015

There were three neonatal deaths this month, and consultants told the trial they noticed an "association" with Letby being on shift. The court heard "all eyes were on her", but there was no consideration of anything being done deliberately at this stage.
August 2015

There had been another death, and then another baby had an unexpected collapse in blood sugar levels. Prosecution experts, who reviewed the case for the police at least two years later, said there was "only one explanation" for the child's "astonishing" blood readings – that they had inexplicably been poisoned by synthetic insulin from their feeding bag.
Senior NHS sources told HSJ this raised questions around why there had not been a major alert flagged within the trust's clinical governance processes at the time, that could have led to more thorough internal investigations. They suggested this may have highlighted that someone was deliberately harming babies at a far earlier stage. This will be a key area to examine in subsequent reviews, they suggested. Former CEO Tony Chambers said he was not made aware that insulin was found.
October 2015

There had now been five deaths, and the paediatric consultants told the trial they raised concerns with nursing director Alison Kelly about Letby's association with the incidents. The court heard they were told "it's unlikely, we'll see".
February 2016

A review arranged by the consultants found no common factors in the incidents, other than Letby's presence on the ward.
One of the consultants, Ravi Jayaram told the trial concerns were again raised with Ms Kelly, as well as medical director Ian Harvey. He said they asked for a meeting but did not hear back for three months. Ms Letby was not removed from front-line nursing until summer 2016, by which time two more babies had died.
Dr Jayaram told jurors he wished he had bypassed hospital management and gone to the police, adding: "We were getting a reasonable amount of pressure from senior management at the hospital not to make a fuss."
February 2016

Sources told HSJ that during a CQC visit concerns were raised with inspectors about high mortality rates in neonatal care, and of the difficulties faced by the consultants in getting managers to take their concerns seriously.
The eventual CQC report raised issues around short staffing and skill-mix on the unit, and children's services were rated "requires improvement" for safety. However, both children's and maternity services overall were rated "good" after the inspection. The regulator also praised the trust's overall culture, saying: "There was a very positive culture throughout the trust. Staff felt well supported, able to raise concerns and develop professionally."
The CQC said it informed the trust's medical director at the time about the consultants' claims around the difficulties they had experienced in raising concerns. But it said it had no records of concerns being raised about high mortality rates in the neonatal unit.
April 2016

Blood tests showed another baby, whose blood sugar levels suddenly collapsed, had been given dangerous levels of synthetic insulin. The court was told that junior staff had entered results into the patient notes without realising their significance. Senior sources told HSJ this represented another missed opportunity to highlight serious concerns, as there was no possible medical explanation for the baby being given high levels of insulin.
June 2016
There were two more unexpected deaths in June, again with Letby on shift, and the trial heard consultants asked Karen Rees, a duty executive, to remove Letby from the rotas pending an investigation.
According to lead neonatal consultant Stephen Brearey, Ms Rees declined the request, saying there was no evidence against Letby and she was happy to take responsibility for that decision.
There was subsequently another incident when Letby was working and consultants again raised concerns with management. Three days later she was taken off night shifts.
July 2016
Letby was on holiday for the first half of July, and was then taken off ward duties completely, to work in the patient experience team, before being seconded to the risk and patient safety office.
However, consultants told the court there were repeated attempts from management to get her back working on the ward over the next year, which they would only agree to if CCTV was installed.
Another consultant, John Gibbs, now retired, told the trial: "In the 11 months before the police got involved, after we raised concerns about the deaths of (Child O and Child P), senior management were extremely reluctant to involve the police to discuss what had happened because we had to keep insisting the police be involved."
July 2016
Mortality data shows that by this time there had been 14 early neonatal deaths in just over a year, compared to just two or three in previous years. An internal review led by the nursing director, seen by HSJ, noted that higher acuity levels, higher activity and short staffing levels may have all contributed, but did not mention Letby or concerns around any individual. It is understood the quality of this review was later criticised in a subsequent examination.
Meanwhile, the neonatal unit stopped accepting high risk cases and the trust commissioned the Royal College of Paediatrics and Child Health to review the service. However, HSJ understands consultants felt the terms of the review asked what they considered the wrong questions, meaning the review did not look at the key concern around Letby in detail.
September 2016
Letby was told about the consultants' concerns by her RCN representative and submitted a formal grievance about her removal from ward duties.
HSJ understands the consultants have alleged that Letby was able to develop relationships with senior trust executives whilst working in the patient safety team, which may have clouded their judgement.
The consultants have also claimed Mr Chambers at one point met Letby in a café. Mr Chambers said his only meetings with Letby were formal, but said there was one occasion when "she happened to be in the same coffee shop I was in with some senior colleagues…We said nothing other than hello. It is wrong to characterise such a brief and chance encounter as inappropriate".
November 2016
The RCPCH report was submitted and raised general concerns around short staffing and clinical practices. It noted there had been an increased volume of cases with increased acuity levels, but said this was not significant enough to explain the high mortality rate.
The reviewers said there were "no obvious factors which linked the deaths and that circumstances in the unit were not materially different from those which might be found in many other neonatal units".
However, they stressed that detailed case reviews were needed for each of the deaths, including examination of obstetric, pathology, nursing and post-mortem indicators.
The trust asked Jane Hawdon from Great Ormond Street to carry out the detailed case reviews, but it is understood the consultants believed the nature of this review did not meet the criteria recommended by the RCPCH.
Dr Hawdon's eventual report, of which HSJ has seen a redacted version, cited four cases which could not be explained but would "potentially benefit from local forensic review as to circumstances, personnel etc."
January 2017
According to sources at the hospital, CEO Tony Chambers and medical director Ian Harvey met with the consultants, saying investigations had been completed and Letby would return to work.
HSJ has seen documents suggesting her grievance was upheld, with the trust finding her removal from the ward had been "orchestrated by the consultants with no hard evidence".
The findings added: "[The consultants] behaviours and comments, as witnessed by a number of senior managers and executive staff fall far short of what is expected by the trust and professional standards… Immediate steps need to be taken to address these behaviours, ideally through mediation… and with apologies from all of the named consultants who made unsubstantiated comments."
The consultants were told there would be consequences if they refused to work with Letby, as it could leave them open to a GMC referral. They were pressured into signing an apology letter to Letby.
February 2017
The trust published a version of the RCPCH report and said the individual case reviews had been completed. According to minutes of a public board meeting CEO Tony Chambers told the board: "The RCPCH suggested a more in-depth independent review be undertaken which [has] been completed. The independent case review highlighted some areas for improvement but did not identify a single causal factor or raise concerns regarding unnatural causes."
An unpublished addendum to the RCPCH report, seen by HSJ, said specific concerns about Letby had been raised by the neonatal lead and consultants, but described them as "subjective" and based on "simple correlation" and "gut feeling".
The addendum said Letby had been described by colleagues as a "capable and committed nurse" with a "high level of professionalism" and "nothing about her background that was suspicious". It also noted she was moved to an alternative position around 10 weeks previously "without explanation nor any formal investigative process having been established".
March 2017
The consultants had sought external advice from the regional neonatal lead, who agreed several cases required further investigation.
HSJ has been told they again met with Mr Chambers and Dr Harvey to ask the police to investigate, noting the limitations of the RCPCH and Jane Hawdon reports, and at this point it was agreed.
Sources at the trust said the high mortality rates and suspicions were raised with police through the local child death overview panel.
May 2017
A police investigation into the high mortality rates was publicly announced, and the trust said in a statement: "The trust and its doctors have continuing concerns about the unexplained deaths and are very keen to understand that everything possible has been done to help determine the causes of death in our neonatal unit between June 2015 and June 2016…. We have now asked for the input of Cheshire Police to seek assurances that enable us to rule out unnatural causes of death."

February 2018
CEO Tony Chambers is understood to have angered consultants in an interview with the local press, after he was asked why the police were involved. He was quoted as saying: "We have had various inquiries including the Royal College of Paediatrics review and there were just a few niggles that our clinicians said, look, we think we have got 90 per cent of the answers but there are still bits that we need to in a sense be clear that we have not missed anything."
July 2018
Letby was first arrested and stopped working for the Countess. Trust sources have suggested the mindset of the trust's management was still that she wouldn't be charged, and there was a problem with the behaviour of the paediatric consultants.
September 2018
It is understood consultants raised concerns with trust chair, Sir Duncan Nichol, about management's actions, who arranged for doctors from across the hospital to meet and discuss their experiences of raising concerns.
Trust sources told HSJ there was due to be a vote of "no confidence" in CEO Tony Chambers at the meeting, but that he resigned beforehand. Mr Chambers said the decision to step down was a joint one between him and the chair. Medical director Ian Harvey had announced his retirement a month earlier.
In early September, Susan Gilby, who had joined as medical director and deputy CEO in the Spring, had begun examining the neonatal problems, and had briefed the board on her findings so far. These were that the paediatricians' concerns appeared to be well founded. Dr Gilby acted as CEO from late September, when Mr Chambers departed.
October 2018
Susan Gilby, now acting CEO, was understood to be extremely concerned by the treatment of the consultants and the concerns they had raised. One trust source said she convinced the rest of the board the consultants were right, and several felt they had been misled by the previous executive.
She was made substantive chief executive in Spring 2019, and she also commissioned a review by consultancy firm Facere Melius to look at the clinical governance issues and the way the trust handled the consultants' concerns. It is thought the findings of this report have been held back to the end of the trial and may not even have been submitted to the trust yet. There is thought to be a process ongoing where individuals criticised in the report are being given a chance to respond. Dr Gilby, an intensive care doctor by background, left the trust in late 2022, having led it through the covid pandemic, and has brought an employment tribunal claim of unfair dismissal, saying the was "bullied, hrrassed, intimidated and undermined".
November 2020
Police charged Letby with eight counts of murder and 10 attempted murders. One of the murder charges was later dropped.
August 2023
Letby is convicted of murdering seven babies and attempting to murder six others following a 10-month trial at Manchester Crown Court.
Source
Information provided to HSJ; Evidence heard in court
Revealed: How trust execs resisted concerns over Letby
1

Currently reading

Revealed: How trust execs resisted concerns over Letby

2

3