The must read stories from Tuesday
First of its kind contract in the capital
Tower Hamlets Clinical Commissioning Group has awarded an interesting contract for its community services to a company owned jointly by the borough's GPs.
It's a lead provider contract, meaning the GPs won't directly provide much. Instead they will subcontract to the incumbent Barts Health, and newcomer East London Foundation Trust.
The CCG had two legal risks: it had to re-tender the contract in order to protect itself from legal challenge by providers aggrieved at being frozen out, and it had to mitigate a glaring potential conflict of interest arising from GPs occupying both provider and commissioner roles.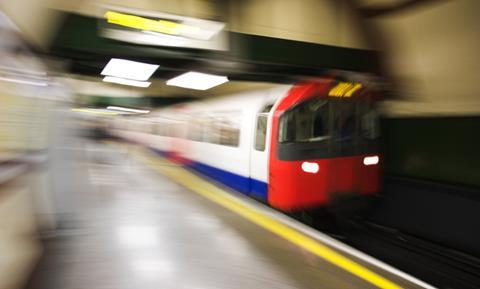 To deal with the latter, the procurement was essentially outsourced to independent managers, even going so far as to run the process from a different office.
So GPs, as members of the CCG, have outsourced their commissioning functions to interims, in order to let a contract which delegates the responsibility for integrating community services to themselves – in the form of a borough-wide provider company.
Comments on our story raise doubts about the contract's ability to save 7-8 per cent a year.
One reader said: "Surely the strategy shouldn't be about reducing the costs of delivering community services, it should be about creating additional capacity and using that to take costs out of secondary care. Any system which tries to transform without the acute provider on the inside is taking massive risks.
"It will be interesting to see how this saves any money and maintains patient care with another layer of management from the [GP company]."
Ready to strike, or not
With a week to go before junior doctors' unprecedented full walkout, the British Medical Association has said it will abandon next week's industrial action if the government drops its threat to impose a new contract.
Jeremy Hunt reiterated in Parliament on Monday that the government would impose the new contract on junior doctors who join the NHS or change jobs from August.
Junior doctors' committee chair Johann Malawana was to the point in his letter to Mr Hunt: "'With a week to go to the start of the first full walkout of doctors in this country, I am writing to make a clear offer in a bid to avert industrial action. Simply put, if the government will lift the imposition, junior doctors will call off next week's strike action."
On a day for updates ahead of the walkout, the General Medical Council refreshed its advice for doctors in the event of the strike going ahead.
The GMC guidance said that at hopsitals which could "struggle to cope" with the walkout, doctors should consider that "the right option may be not to take action that results in the withdrawal of services for patients".
It added: "If, during the industrial action, it becomes clear that patients are at risk in a local area because of inadequate medical cover, and doctors in training are asked in good faith to return to work by employers, we expect they would fulfil this request."
Meanwhile, on hsj.co.uk Tim Robbins, Clare Ingram and Meghana Pandit have been looking at some of the potential long term consequences of the contract dispute. They write: "Junior doctors represent the lifeblood of the future NHS. They hold enormous potential to develop as healthcare leaders…
"A failure to re-engage and motivate junior doctors would leave a training generation disaffected and underequipped to lead and manage the future NHS."