East of England Ambulance Service Trust chair "totally confident" in executive team
Sarah Boulton says whistleblower allegations are not "indicative of a deeper malaise within trust"
She says it was "not a problem at all" that trust chief lives in Ireland
East of England Ambulance Service Trust's chair has robustly defended the organisation's executive leadership, and cited lack of resources and hospital handover problems as key reasons for ambulance delays this winter.
Sarah Boulton said she was "totally confident" in trust chief executive Robert Morton and his team, who have faced criticism from MPs over their leadership.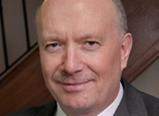 She said they were the right people to take the trust forward following a troubled winter in which it recorded 138 "significant" delays in three weeks.
A whistleblower alleged that at least 40 patients were "harmed or died following significant ambulance delays" this winter, which led to a risk summit earlier this month.
Ms Boulton, who disputes the whistleblower's allegations, revealed she was commissioning a senior sector figure to "independently" review the trust's "operational management" over winter.
But she insisted she had been given "a lot of assurance" that suitable preparations had been made for winter by the executive team and praised Mr Morton's work ethic and leadership.
She also said:
the trust had not found "any evidence of patient harm" in its investigations "so far" – but it had not finished investigating the 22 serious incidents identified out of the 138 delays;
she was "very concerned and upset" about the delays and apologised to the patients affected; and
lack of funding and handover delays at hospitals were among the "contributory factors" to the tough winter.
Ms Boulton, a former strategic health authority chair, said it was "not a problem at all" that Mr Morton lived in Ireland. She rejected allegations by MPs that he was away for significant amounts of time as result of this and he had been largely absent during winter.
She said: "Robert is more than full-time. The amount of work that Robert gets through is very impressive. No one [at the trust or stakeholders] ever says Robert is not engaged enough, not present enough."
On the whistleblower's allegations, she said: "So far, none of the 22 serious incidents have been completed. Things are ongoing. I am not in a position to put on the public record the definitive position of all of the 22. With those investigations that are ongoing we have not come across anything to suggest that [the delays] caused serious harm."
The cases under investigation include the death of a 57-year-old man who died in freezing conditions after waiting 16 hours for an ambulance. Suffolk police is also investigating its role in the incident.
Other cases include a man with a brain haemorrhage who waited 14 hours for an ambulance, and an 81-year-old woman who died at her home after waiting almost four hours for an ambulance having called 999 complaining of chest pains (see box below).
Ms Boulton said she questioned whether the whistleblower's allegations might be "indicative of a deeper malaise within the organisation". But after consultation with the trust's freedom to speak up guardians and other staff, she concluded she was confident this was not the case. She also rejected allegations staff were increasingly facing late finishes to shifts that were lasting 14-15 hours.
"All staff are very, very busy on their 12 hour shift. I want everyone to be aware that of how hard they work and how important they are to us.
"There are some late finishes, which we are trying to prevent. But to restore some balance, we need to be clear that is only a tiny proportion of shifts that we are talking about. It is highly unusual for staff to have really late finishes," she said.
Patients' stories
Anthony Barnard: 57-year-old Lowestoft man died after waiting around 16 hours for an ambulance. Suffolk Police, which was also involved, has referred itself to the Independent Office for Police Conduct over its handling of the case. The trust is completing inquiries, though Ms Boulton said so far the trust believes that "all actions [the trust] took" were "compliant" with best practice procedures.
David Axford: 48-year-old Canvey Island man waited 14 hours for an ambulance with a brain haemorrhage. He told the BBC his wife Kim repeatedly called 999 asking when the ambulance would arrive while "his condition worsened".
Marie Norris: 81-year-old woman died at her Clacton home after waiting almost four hours for an ambulance having called 999 complaining of chest pains. The trust said in January it was "truly sorry" for the incident.
Brian Havard: 52-year-old High Kelling man reportedly died after spending "at least four and a half hours" waiting in the back of an ambulance, which had taken two hours to arrive, queuing outside Norfolk and Norwich University Hospitals FT. The trust said: "We would like to send our condolences to the family of the deceased and apologise for any distress caused by the wait for an ambulance."
Exclusive: Chair of under-fire trust triggers 'independent' review of winter
1

2

Currently reading

Embattled trust chair 'totally confident' in senior leaders