East of England MPs raise concerns to health minister Steve Barclay
Influential former minister alleges trust bosses "misled" MPs
Trust sets out plans to address capacity problems and pledges to engage with MPs to "understand concerns"
MPs told a health minister and system leaders they had no confidence in the East of England Ambulance Service Trust's leadership at a private meeting earlier this month, while a former minister claimed managers had "misled" MPs.
South Norfolk MP Richard Bacon and North Norfolk MP and former health minister Norman Lamb both confirmed to HSJ they had raised concerns about the trust's leadership at the meeting attended by local MPs in early May.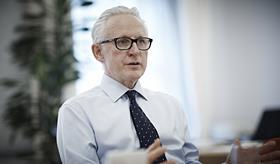 HSJ has been told by multiple sources "several MPs" voiced concerns about the trust's performance and its leadership at the meeting with health minister Steve Barclay and NHS England director of commissioning operations for the East of England Andrew Pike.
The news comes with the trust set to announce the result of its investigation into a significant number of long ambulance delays during winter, particularly during a three-week period over Christmas and New Year, at its board meeting on 23 May.
The review followed allegations by a senior whistleblower that a significant number of cases of patient harm and deaths had been caused by the long delays. The trust rejected the allegations. It is also awaiting the result of a Care Quality Commission inspection that took place in March.
Mr Bacon said: "The problem at the trust appears to be one of leadership and management. I don't think it's a problem about money. They have been given time to get things right and I do not have any faith in [chief executive] Robert Morton and his team to turn it around.
"It's five years since [former chief executive] Anthony Marsh's governance review and what has actually improved? When Anthony Marsh was there, things were getting better."
Mr Lamb confirmed to HSJ he raised his concerns to Mr Barclay and NHS England. He added: "Trust directors collectively misled MPs on a number of matters [during a meeting following the whistleblower's allegations].
"They told us no patient safety concerns had been raised internally before the whistleblower's allegations in the media. However, I know this is not true as I was copied into an email with the trust chair raising precisely these concerns prior to the whistleblower going public."
Mr Lamb said he felt trust leaders had misled MPs about when the trust had signed off its winter plan. He said the whistleblower had shown him evidence it was signed off far too late to be implemented fully, despite the trust saying it had been rolled out in good time.
He continued: "I asked the trust chief executive how many times he had spoken to the chief executive of Norfolk and Norwich University Hospitals Foundation Trust in the run up to Christmas. His response was 'twice in the week before Christmas'. I understand that there were no discussions in the week before Christmas."
HSJ put all the MPs' allegations to the trust. It said an independent service review, published on Tuesday, had concluded the trust was significantly under resourced and "every system experienced a higher level of demand over this past winter". It said it was "keen to hear from MPs so that we can understand their concerns" (see the trust's full response below).
The trust also pointed to its announcement this week about how it plans to address those capacity shortages (see first box).
Commissioners pledge funding for extra staff and ambulances
Commissioners have agreed to funding increases to help finance the East of England Ambulance Service Trust's plan for an additional 330 staff and 160 ambulances by 2019-20, if the trust hits performance commitments.
The trust said this week the funding package was part of a six year contract agreed by the 19 East of England clinical commissioning groups, which would see funding increased from £225m for 2018-19 to £240m for 2019-20.
The deal was based on the recommendations of an independent review carried out for the trust and commissioners by Deloitte and consultancy ORH.
Trust chief executive Robert Morton said: "This is an excellent step forward as we aim to ease the strain on our existing staff who work incredibly hard for patients. That strain has been evident particularly over the last few months, during the increased demand which winter pressures always brings to the NHS.
"This will take time to do. Extra funding will mean the ambulance service can expand to meet the demand. We are committed to working with partners to improve services for patients, particularly in delivering more community care so they can stay in their own homes, where they want to be."
The MPs' meeting followed a senior whistleblower alleging in January that "at least 40" patients in the East of England were "harmed or died following significant ambulance delays" in less than three weeks between mid-December and early January.
The trust dismissed the allegations.It said there had been 138 "significant" delays, including one of 16 hours and another of 14 hours, within the three-week period. It only deemed 22 of them as "serious incidents".
The allegations prompted a risk summit hosted by NHS England and NHS Improvement, along with regulators, commissioners and other providers in the region, inlate January.
The trust's full response statement
"Every system experienced a higher level of demand over this past winter. The East of England Ambulance Service Trust alone had in excess of 96,000 calls made between 17 December 2017 and 16 January 2018. We usually have more than 1 million calls in any year.
"Along with NHS colleagues from the region who attended the risk summit on 30 January 2018, we have reviewed what we need to do as a system to reduce risks. For example, for this coming winter we already have a draft winter plan which all systems have seen and there are agreed processes between hospital partners to make sure that patients are safely transferred as quickly as possible so that crews can get back to those waiting in the community.
"The key finding from independent report published on 15 May was that [the trust] needed more investment to increase its staffing and capacity to improve services for patients.
"The report shows that the ambulance service is predicted to see improved response time performance for the sickest patients, particularly in the least densely populated areas of the East of England such as Norfolk and Suffolk.
"We are awaiting the results of the CQC's recent inspection and the finalisation of the independent clinical analysis of the 22 serious incidents that were declared over winter, out of the 47 where potential harm may have been caused. There is a standard way that we expect to have patient concerns raised, which are either through our DATIX [patient safety software] system or anonymously through our Freedom to Speak Up guardians.
"We are keen to hear from MPs so that we can understand their concerns. The trust is committed to continuing regular engagement with MPs in Westminster."
NHSE was invited to comment but had not responded at the time of publication. The Department of Health and Social Care declined to comment.