East of England Ambulance Trust faces deepening pay row with frontline staff
Local MP and former health minister Norman Lamb says dispute is becoming a 'festering sore alienating workforce'
Row centres on how soon paramedics can move to pay band 6 and compensation for delays to training
East of England Ambulance Services Trust has become embroiled in a pay row with its student paramedics, which local MP and former health minister Norman Lamb told HSJ was a "festering sore alienating its workforce".
The 700 student paramedics, around a third of the trust's frontline workforce, first registered a grievance via Unison last year about "unacceptable delays" to their training and the length of time before they could progress to pay band six.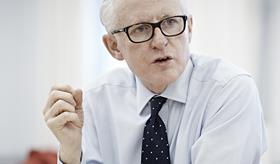 The trust recognised there had been delays to students' training and proposed a settlement in December. But unions said it did not go far enough, and have pressed on with the grievance process. The union said it had escalated the matter to the trust's chief executive and has not yet ruled out industrial action. Both matters remain unresolved.
North Norfolk MP Mr Lamb, whose constituency is served by the trust, told HSJ the matter needed swift resolution in the interest of patient safety.
He added: "There is a real risk that students are being alienated, rather than encouraged to buy into the organisation and that's very damaging for the service. The fact the trust does not appear to recognise the risk appears to be very stupid."
The trust told HSJ this week it recognised there had been delays to students' progress on completing their 30 month training programme due to setbacks to the accreditation of the paramedic course at the University of East Anglia and Anglia Ruskin University.
It said it would compensate students, some of whom have been delayed by up to 13 months, and accepted it had "taken some time to resolve the matter". No compensation has been handed out to date.
But the trust also said it was bound by new national NHS Employers guidance for newly qualified paramedics coming into force on 1 April to require paramedics to spend two years at pay band 5 post qualification, before progressing to pay band 6.
A trust spokesman said: "The trust is precluded from agreeing to [Unison's request that all student paramedics should move to band six one year after registration] as it would be contrary to the new national agreement on band six paramedics, which includes agreement on newly qualified paramedics. Unison are a party to this national agreement."
However, Unison branch secretary Fraer Stevenson said the trust's argument "did not wash". The trust should not use the new national deal to renege on a local deal agreed between the trust and Unison in October 2014, which said paramedics would move into band six a year after their registration, she said.
Ms Stevenson highlighted point 3.2 of the national guidance issued by NHS Employers, which says newly qualified paramedics should spend a "maximum" of 24 months – not a "total period" as the trust appeared to have interpreted it. The guidelines appear to give scope for local negotiation.
Unison also accused the trust of "holding back some students so it has more staff… to [address its well publicised staff shortages] and be on the road filling shifts".
This was rejected by the trust. A trust spokesman said "students have not been held back so as to fill shifts".
Unison said the deal set out by the trust in December which it rejected would have resulted in an uplift in pay around £400, whereas the difference between the bottom of band five (£21,909) to band six (£26,302) is over £4,000 on 2016-17 rates.
The trust spokesman added: "Student paramedics who have been affected by this specific issue [of delayed qualification], the trust agreed in 2016 that they will progress to [band five] from the point they could have qualified if university accreditation had been in place." This was welcomed by unions, but it did not address the main point of contention, which was when progression to band six should happen, Unison said.
He continued: "We are sure this decision will be very welcome news for our student paramedics and demonstrates the value the trust places on all of its people and the trust's commitment to developing and maintaining a range of development and career progression opportunities which are some of the best in the UK ambulance sector.
"We urge the local Unison branch to work constructively with the trust in partnership to resolve these issues."
Source
Information obtained by HSJ