Consultant-delivered multidisciplinary team working is providing a foundation trust with a host of positive outcomes, write Juliane Kause and colleagues.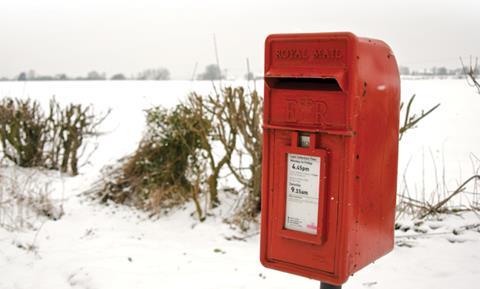 Winter pressures have been a feature of the NHS for the past decade and are a costly problem. Emergency admission rates increase year on year, complexity of illness also increases together with frailty but bed numbers and staff do not increase.
At University Hospital Southampton Foundation Trust we introduced consultant-delivered multidisciplinary team working (CD-MDT) with outstanding results, including reduction in acute length of stay, increased patient and staff satisfaction, significant reduction in hospital deaths and a reduction in the number of patients who died within 30 days of discharge.
'Many of these tasks are more effectively delivered by a consultant and non-medical team'
In winter 2011-12, the trust introduced a winter pressures team, delivering consultant inpatient medical care without trainee doctors. Evidence shows that the main components of medical inpatient care consist of decision making, administrative tasks, managing investigations and discharge planning. In principle, many of these tasks are more effectively delivered by a consultant and non-medical team, rather than the traditional team model of junior doctors/trainees supported by a consultant.
The main aim of the project was to develop and test a sustainable and safe model of consultant-delivered inpatient medical care, supported by a specialist nurse, a medical assistant and a pharmacist.
Differences in outcomes
Metrics

Consultant Delivered

Multidisciplinary team

Traditional medical team
Data collection January to June 2012
Acute Length of Stay
4.5 days
8 days
Readmission Rate (within 30 days)
16%
14%
Mortality
3%
7%
Complaints
0.5% (one complaint)
0%
Adverse incidents
0%
0%
Total bed days saved over 6 months
1,240
0
Total value of saved bed days (at 95% occupancy)
£ 178,560
0
Staffing budget for 6 months
£87,600
£ 138,000
This is a cost-neutral model when compared with the traditional team of one consultant, one specialist registrar, one junior doctor and one foundation doctor. We also studied the impact on work and practice members of the team, patient outcomes and impact on other ward staff and medical teams.
We planned medical care of inpatients around rapid and focused decision making, with better outcomes (mortality, readmission rates), more efficient use of resources and increased productivity (acute length of stay, use of diagnostics and reduction of risk), improved access for a GP to a fully trained doctor, patient expectation of access to a skilled clinician and benefits for junior doctor training. In order to achieve such a multifaceted goal, we c
hanged our service model and consultant practices.
The winter pressures team consisted of a consultant physician, a band 6 nurse, a band 8 pharmacist (0.5 whole time equivalent) and a medical assistant (0.5 WTE). The work consisted of daily morning ward rounds with consultant availability on site during office hours.
The main differences between the winter team ward rounds and those of a traditional consultant team were that the consultant was an integral member of the team, not just the decision maker who would not influence the actions resulting from the decisions.
As a consequence, there was strong team identity and clarity about division of tasks. All team members took responsibility for the daily and more long-term action plan arising from ward round decisions.
The tasks arising from the ward rounds were shared among the team as appropriate: for example, prescription of medication was carried out by the consultant or prescribing pharmacist; urgent canulation or phlebotomy by doctor, nurse or medical technician; family communication by nurse or consultant; search for elusive equipment by any member of the team.
The patient cohort was general medical patients aged under 80, triaged to general medicine in the medical assessment unit. In our organisation, all patients are admitted to medicine via AMU (source GP or ED) and managed by AMU staff until transfer to wards. Their care was then taken over by CD-MDT on a geographical basis within the hospital. The project ran for six months and outcome data was compared with a traditional medical team, with comparable patient numbers, demographics, reason for and route of admission to hospital, and discharge diagnoses. There were marked differences in outcomes (see table above). This model is sustainable and reproducible; it improves patient care and satisfaction, and staff feel valued.
The winter team
The general attributes required for the team are commitment, flexibility, in roles and working, strong leadership and robust communication. Individual and collective reflection on the evolution of the team is essential and adjustments in clinical practice must reflect team evolution. A number of individuals had the opportunity to work as part of the CD-MDT.
The consultant
The role of the consultant differs from the traditional role for a consultant physician and it provides continuity of patient care, effective daily clinical decision making, effective use of resources and effective discharge planning.
This challenges the consultant job plan in many settings: to be available throughout the working day; to be confident in managing acutely deteriorating medical patients; to work autonomously; and to reacquaint themselves with junior doctor tasks are the key elements of success.
As part of the consultant role, there are also huge opportunities to shape the organisational future: to mentor allied healthcare staff; to engage with clinical support services to obtain better care for patients; and to work within the MDT.
The challenging aspect of this post includes decision fatigue, the need to be available throughout the working day and to work autonomously.
The nurse
The CD-MDT nurse acts as the team coordinator, including discharge planning, but the nurse also contributes significantly to clinical decision making on ward rounds. Organisational experience and clinical confidence are essential to fulfil this role. There is potential to develop this role into that of a nurse practitioner to reduce consultant clinical workload, although care must be taken not to create an alternative version of a junior doctor.
The medical assistant
The medical assistant has several vital roles in the team: to support patient care with practical procedures, such as ECG, canulation, phlebotomy; to be available in an emergency, managing investigations - blood forms, liaising with radiology, chasing results, and to act as team coordinator/leave cover for the team nurse.
The administrative role and contributions to discharge planning can be developed within this role. As the project progressed, it became clear that many of the administrative tasks traditionally carried out by doctors could be carried out by other, less expensive, members of the healthcare team.
The main barriers to rapid implementations are current governance structures. A good example of this would be limited access to electronic diagnostic applications and electronic patient documents.
The clinical pharmacists
The role of the clinical pharmacist is invaluable. Medicines reconciliation, medicines advice and therapeutic monitoring become an integral part of daily work and reduce the total number of pharmacy interventions by half.
When compared with a traditional consultant ward round without a pharmacist present, the CD-MDT rounds had half the number of pharmacy interventions (falling from seven to four per patient). This can be interpreted as fewer medication errors being made on the CD-MDT ward round. Therefore this model provides a safer and more efficient way of delivering acute healthcare.
The CD-MDT works best when there is consultant availability, leadership and proactive decision making by all team members. Maintaining momentum throughout the patient pathway remains a challenge, even when working with a small team of highly motivated healthcare professionals. To maintain patient safety, timely decision making, task completion, team work and efficiency, the total case load needs to be limited to 15-20 patients per team with a maximum of five new patients per day.
The CD-MDT can be developed in many ways: it can become a rotational post for consultant physicians. It would be suitable for training nurses and medical assistants clinically. It is also a very safe environment for mentoring of clinicians while delivering first-rate care.
A winter team - FAQs
Can I implement this model with just some of the team members?
We found the senior decision maker, a team administrator and the clinical pharmacist were key members. Depending on organisational structure, administrative support for the team can come from a variety of people, whose job may or may not include clinical responsibility.
Support with practical procedures may also come from a variety of people and, depending on organisational set-up, may be provided from outside the team. The key element in providing the CD-MDT with a clinician who can carry out practical procedures is timeliness of availability.
Can I use a foundation doctor as the team administrator/procedure provider?
Responsibility needs to be commensurate with level of experience, expertise and competence. Therefore, senior clinicians (doctor, nurse and pharmacist) are essential to make the CD-MDT work.
We found that the tasks of mentoring and delegation are time consuming and therefore do not lend themselves to include a junior doctor.
How does the CD-MDT work with the rest of the hospital?
Colleagues had reservations but worked well with the CD-MDT once the team had proved itself. Our observation is that it takes less than a month to become established. The team remains well regarded. Patient satisfaction is high and feedback suggested that patients feel very safe under the care of the CD-MDT. The interface with other medical teams is varied. Fellow physicians and medical teams are generally positive and supportive.
It is worth noting that the workload of medical teams was reduced by the introduction of the CD-MDT. Surgical teams and the radiology department were initially surprised having to deal with "non-doctors", but once they realised that the quality of the work was of a high standard, they worked well with the CD-MDT.
Junior doctors expressed initial anxiety about a consultant team without junior doctors but quickly saw the benefits the team added to patient care overall. Ward nurses, therapists and social workers noted a big improvement in communication and breadth of decision making.
Juliane Kause is a consultant in acute medicine and intensive care, Richard Fielding is a consultant general physician and nephrologist, Vanessa Arnell-Cullen is a clinical manager and Derek Sandeman is a consultant endocrinologist at University Hospital Southampton Foundation Trust.
How to make your estate smarter
Today, healthcare providers in the UK are under increasing pressure to cut costs, improve quality of care and meet the changing needs of patients. But are enough trusts using their estate effectively to overcome these new challenges?
Through Arup's work with many healthcare trusts across the country, a number of areas have been identified as key to unlocking the puzzle of planning and managing an estate in today's climate.
1. Understand the performance of your existing estate, not just its condition
Standard survey approaches to assess the technical condition of your estate can be used to determine which buildings can be retained or developed, but such methods don't tell you which area is more important to improving the delivery of care or patient satisfaction.
Smarter trusts are explicitly mapping the parts of their estate that make productivity gains, patient satisfaction, clinical quality and staff satisfaction, and then combining this information with standard asset management and maintenance information. This yields much clearer priorities for development and a sound business case.
2. Understand the changing care pathways landscape and how it impacts your trust
As service reconfigurations continue to occur and the landscape of local economies change, understanding the impact on your business plan and care pathways is essential. Estate teams who engage early with the leaders of these initiatives are able to set a framework of development.
3. Implement assurance and risk management approaches to compliance matters
As many healthcare estates have grown over a number of decades, some trusts are finding their estates are falling behind with compliance matters, due to the difficulty in managing all aspects of the multiple buildings in different states of condition. These cannot be ignored and many trusts are focusing on clear processes for assurance and risk management to prioritise spend and to manage their suppliers better.
4. Plan capital projects that support your business plan
Not all estate development plans need to start with new build or major capital works - many trusts are finding that simple alterations can kick start the improvement process. Looking at finishes, lighting and way finding can be quick-wins that move the estate towards greater compliance, while improving the patient perception and operational efficiency of a trust.
5. Design new buildings around the needs of your patients
The patient needs to remain at the forefront of decision making when redesigning service models, ensuring that services are offered in the most convenient and efficient manner possible. Engagement and collaboration with staff and patients is required to understand what these models of care should deliver. Engaging at an early stage in the process can reap many benefits and will contribute to the success of the delivery of change.
6. Focus on reducing carbon and improving care
For healthcare services to be sustainable, services and estates must align. As well as transforming patient care, a smarter estate can bring other benefits, such as the financial incentives to reduce carbon emissions. Looking at the resource efficiency in your estate enables you to see how you can improve processes so they are not only better for the environment but also better for patients and more cost-effective.
Stephen Pollard is Arup's UKMEA healthcare business leader.
In association with ARUP