People Powered Health has the potential to greatly improve our healthcare service – if we can get round cultural barriers first, says Halima Khan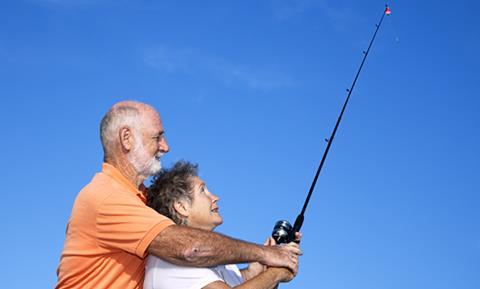 Innovations in pharmaceuticals, medical instruments and clinical procedures have delivered increases in life expectancy and improved healthcare.
So our ageing population and the increased prevalence of long term conditions are partly the result of successful technological innovations.
Yet these innovations are no longer delivering the type of productivity gains that they once did and there is also a sense that efficiency measures will only get us so far.
For some people who work in public services, it's an entirely alien way of working
We now need to look elsewhere to find the types of radical solutions that will, cost effectively, enable people to live well, especially those with long-term conditions. Technological change and structural reforms will not, by themselves, create the change we need. We need to change culture as well as transform practice.
People Powered Health may hold some of the answers. This is the idea that people's needs are better met when they are involved in an equal and reciprocal relationship with health professionals, working together to get things done. It's about blurring the traditional role of patients and professionals as people are supported to take more control of their own health.
Disruptive approach
People Powered Health requires focusing on relationships, so people do more with, and for, each other both within and beyond health settings.
It asks that services stop being about institutions and focus on people, individuals and communities. It demands new systems to support patients, clinicians, commissioner and communities to work together.
It's a disruptive approach, challenging how current professionally-led health and social care systems are organised. It also values the experience of people with long term conditions alongside the professional expertise of health professionals.
For some people who work in public services, it's an entirely alien way of working. It takes a new mind-set to achieve and it continues to be the exception rather than the norm, isolated to small pockets of practice.
But where it is happening, there are some excellent examples of practice, efficiency and cost savings. For instance, Sweden's Patient Hotels demonstrate better clinical outcomes at lower cost, because family members support the patient in their recovery, replacing much of the work traditionally done by clinical teams.
Key obstacle
Over the last year, six teams, made up of partnerships, have come together to look at the barriers and solutions to co-production through Nesta's People Powered Health programme. This programme aims to overcome the issues preventing these approaches from going to scale.
This includes working with teams to show how they've created cashable savings, supporting them to provide and commission services differently, and finding new ways for professionals to do their jobs.
Each team is unique in its approach and between them they are trialling a variety of methods, including social prescribing, timebanking, buddy support and group consultations.
It is clear that workforce culture is a key obstacle and needs to change if co-production is to move from the margins to the mainstream.
So how can this be done?
Most fundamentally, organisations will need to transform and complement the medical model. Surprisingly some of the strongest advocates for this huge cultural shift are practising clinicians.
While we have achieved massive progress in modern medicine, many professionals feel that barriers to this more social model of healthcare are inbuilt to the NHS; having been set up to diagnose illness and cures, the system has a fundamentally different view on the boundaries of its work and the issues and practice it should be involved in.
We know that it's incredibly difficult to bring about change in an organisation as large and complex as the NHS. There are many valuable policies and directives that are not translated into practice. We've found that it's crucial to develop networks of clinicians, patients, and commissioners and carers to get co-production on the agenda.
An inspiring example of how this can be done is the Lambeth Living Well Collaborative, which has brought together clinical staff with a wide range of other professionals and users to debate how to collaborate on supporting people with mental health issues.
But not all clinicians are convinced by co-production. Yet, we know that if patients were involved in their treatment and care decisions they would choose very differently. In areas ranging from coronary heart disease to back pain, fully informed patients are less likely to choose surgery.
The silent misdiagnosis of patient preferences results in huge amounts of needless medical intervention. Indeed, the most striking example is end of life care, where many people end up in hospital, despite their wish to die at home. The current gap between what clinicians think patients want, and what they actually want, results in unnecessary and costly medical treatments.
In People Powered Health we are working with clinicians and commissioners who want to bring in new methods, tools and measures to overcome the prevailing top-down culture in the health system. We think that this simple, yet often neglected area of innovation – supporting clinicians to find out what patients really want and work with them – will not only make people more satisfied, but could be the source of huge savings if it was applied across the NHS.
What sorts of practical changes would support People Powered Health?
The current training for clinicians is heavily based on reinforcing expert knowledge and standards rather than the skills required for a People Powered Health system. It's great that the Royal College of GPs is now working to remedy this, by focusing on developing communication and care planning skills as part of the GP curriculum.
Some clinicians are now developing online tools and materials to find out how effective their consultations are. The Health Foundation and Year of Care programmes have developed materials to support shared agenda and goal setting. In Newcastle we are working with GPs who are prescribing social activity to address isolation.
They are developing new professional job descriptions and roles: the health link worker plays a crucial role in motivating patients to achieve their goals. Similarly, in Earl's Court we are working with nurse coaches, who support people in behaviour change beyond the clinic.
Other promising examples follow that could save money through building up the capacity of clinicians and patients to work together. An alcohol relapse prevention programme in Bolton sends regular texts with simple questions to check how they are feeling. The client's answer triggers a service response, the level of which depends on the answers given.
A project in Newham is replacing routine follow-up outpatient appointments that don't require physical examination with web-based consultations. Patients report that being in their own environment helps them feel more in control.
Systematic change requires work on a number of fronts. People Powered Health needs to be promoted at all levels of the system – from top-down policy and health and well-being boards to networks of radical clinicians and, of course, demand from patients for co-production with their clinicians.
The bulk of money and power remains tied up in the institutions dedicated to the fields of innovation that delivered so much in the second half of the 20th century: pharmaceuticals, medical instruments and clinical procedures.
The limits of this expensive system are that it leaves patients and clinicians increasingly frustrated. The 21st century desperately needs a People Powered Health system.
Halima Khan is director of Nesta's Public Services Lab