Fry-ups lose some of their appeal after WHO warning
All hail the vegetarian! Veggies the world over had good reason to look smug recently, when the World Health Organisation (WHO) published a report warning that red meat, bacon, ham and other processed meats can cause cancer.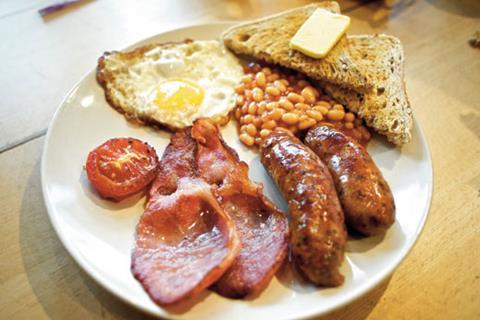 As a regular reader of the Daily Mail, End Game has slowly become inured to threats about "things that give you cancer".
Over the years the paper has claimed everything from broccoli to left handedness can increase your risk of developing the disease.
So we were inclined to dismiss the WHO missive. And our local butcher John confirmed it was rubbish, as he packed half a dozen lovely Lincolnshire sausages and a joint of beef for us.
However, we were given pause for thought when a leading cancer expert, invited to a recent HSJ soiree, informed us they didn't eat red meat – just days after the report was published.
Had they taken the WHO revelations a little more seriously than we did? Or did they just not like the red stuff. End Game was too polite to ask.
Whatever the answer, our daily fry ups have become marginally less appealing.