Lansley has no problem provoking NHS managers and questioning the cancer drugs fund. End Game wonders whether he could make a contribution to the pharma industry?
Everybody's favourite former health secretary plunged back into the health policy melee last week with a few choice words on the cancer drugs fund.
Andrew Lansley is an infrequent tweeter but is unafraid of provoking the ire of NHS managers. One recent missive read: "The practical effect of #NHS reforms: 21,000 fewer administrators, 8,000 more doctors & 6,000 more nurses to care for patients #ELECTION2015."
Respect for managers anyone?
At least he's consistent.
Mr Lansley's hackles were most recently raised, however, by the policy decision intricacies of the cancer drugs fund.
'Mr Lansley could make a contribution to the pharma industry'
He tweeted: "Not right that CDF has rejected Olaparib for ovarian cancer patients; fund was intended to meet gap between licensing and NICE appraisal."
Followed by: "Re: Olaparib; seems to me to be wrong that CDF said that there was no unmet need. Ovarian cancer patients with BRCA mutation can benefit."
With his outbursts on the complexities of drugs funding, and his inexplicably being overlooked for a cushy EU or UN job, surely Mr Lansley could make a contribution to the pharma industry.
Too much of purdah
Although it is now nearly a month since we found out the result of the general election, it seems someone forgot to tell Health Education England. It has been brought to End Game's attention that four days after the poll, the HEE communications team messaged its staff asking them to "observe the spirit of purdah".
It wanted them to keep schtum until a new ministerial team was appointed at the Department of Health. End Game found itself rebuffed again as late as last week. Apparently HEE was not able to comment on our story until after the Queen's Speech, a full 20 days after the election.
In our experience communications professionals require little excuse to advise their colleagues to zip it.
End Game is also intrigued by the concept of "the spirit of purdah".
'Spirit of purdah is like hard liquor which should be consumed in small amounts'
Should it be viewed as a malign phantom, haunting journalists and public sector bodies when the pre-election period should be dead and buried?
Or is it a bit like the "spirit of the game" in cricket – an ill defined notion that nevertheless retains a powerful grip on popular feeling and periodically triggers bouts of handwringing from purists about whether the spirit is being properly observed?
Our preferred theory is "spirit of purdah" is like hard liquor, which should only be consumed in small amounts lest it make our public discourse slow and dull witted.
Kids stuff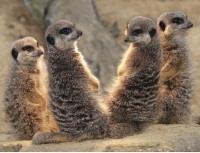 End Game is a passionate advocate of patient engagement, and also believes – like the late Whitney Houston – that children are our future. So you would think that asking young patients what to do with a new hospital wing would result not only in an idea that is clinically brilliant, but also in a facility that would be useful and relevant for years to come.
Excitingly, we have learned that Birmingham Children's Hospital Foundation Trust is testing the idea to its absolute limits.
Mindful of capacity pressures, the trust is building a £30m extension over its car park (hospital car parks – who cares about those?), but hasn't worked out what to put in it yet. So they have got the kids of Birmingham on the case.
'Meerkats, pygmy boats and fish tanks have all been discussed'
"In the coming months we'll be talking to lots of staff, young people and families about what they want to see in this new building," trust board papers reveal. "We are starting off with the big creative ideas – meerkats, pygmy goats and fish tanks have all been discussed so far!"
The children are probably right that the existing hospital, built largely in the Victorian era, is not suitable for wildlife, but that should not stop the trust rivalling Dudley Zoo in the new building. We look forward to seeing just how far the patient leadership principle can be applied.
Lookey-likey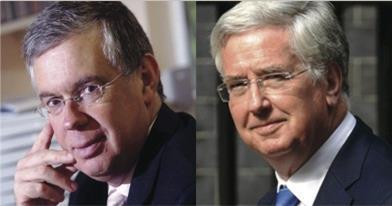 One of the men pictured on the left is responsible for producing clinical guidelines for high quality care in the health service, while the other has a penchant for issuing alarmist statements about recently departed Labour leaders.
David Haslam and Michael Fallon have very different briefs, but both have a fondness for snazzy glasses and enigmatic smiles.