What's in a name? Possibly quite a lot, thinks End Game, if you're a medical locum agency named Midas Medical Recruitment.
Lots of medical locum agencies have silly names. But few are as silly as Midas Medical Recruitment.
Not only was King Midas not a doctor, or even an experienced recruiter of doctors, he was a famously shortsighted king when it came to creating value for his realm.
'King Midas was famously shortsighted when it came to creating value for his realm'
In fact, we're surprised that a host of King Midases was not one of the recommendations from the hotly anticipated and well-worth-the-wait Rose review last month.
Midas Medical Recruitment was also one of the less than golden firms that posted an underqualified, General Medical Council suspended Georgian doctor in a series of placements – Levon Mkhitarian faked his CV and was convicted of fraud last month.
Icarus Medical Recruitment, Poisoned Chalice Consultants and the Pride Comes Before A Fall Agency could not be reached for comment.
Reading between the lines
Jeremy Hunt's visionary challenge to the health service to deliver safer care and work around the clock has certainly grabbed everyone's attention. While not everyone welcomed the health secretary's blockbuster speech at the King's Fund last month, some people were closely reading between the lines to spot if he was trying to smuggle policies through on the sly.
'Some people wanted to spot if he was trying to smuggle policies through on the sly'
At one point in his speech Mr Hunt suggested that the Department of Health would learn from failures in the last Labour government's "centralising" approach to big issues like IT procurement.
When he said his government would take a more "bottom-up approach", Roger Newman, an ambassador for the charity AgeUK, asked: "Does that mean more suppositories?"
End Game thinks it unlikely.
Metaphorically right
Politicians love a good metaphor. "Steering the ship", "hands on the wheel", "tightening the purse strings" - it's language that helps Joe and Jo Average understand what the hell is going on. The key to a good political metaphor, however, is using it properly.
Hence End Game's mirth at life sciences minister George Freeman's wonky use of the "low hanging fruit" trope when talking about efficiencies and savings that can be made across the health system.
'He referred to the low hanging fruit but added that grabbing it won't be easy'
Speaking at the Specialised Healthcare Alliance's annual conference last month, he referred to the "low hanging fruit" available to the NHS to help it save money, but then added that grabbing it won't be easy.
Erm, we're not sure that's the point of low hanging fruit George, but thank you for serving up a "quick win" to tease a government minister.
Unworthy expectations
You've heard of nominative determinism, now for a subgroup of it: acronymative determinism.
Spotted in this extract from Barnet Clinical Commissioning Group's communications and engagement update: "The communications and engagement team is keen to ensure that this enthusiasm continues and patients see the benefits of improved input into GP practices, supporting them to enhance the patient experience."
'Should anyone expect something called NAPP to respond quickly?'
The CCG made an offer to pay for all patient participation groups to become affiliated to the National Association for Patient Participation (NAPP).
"Take up of this offer has been good. Exact numbers are unavailable as the NAPP has not responded to any messages."
Should anyone expect something called NAPP to respond quickly?
This ain't rock 'n' roll
Regular readers will be aware that End Game gets all sorts of guff from PRs – the most egregious of which is unsolicited from agencies outside the NHS.
Optimistic folk, these agencies, if they think we're going to start doing stories about every new product that comes on the market. Either that or they haven't bothered to pick up HSJ before getting in touch.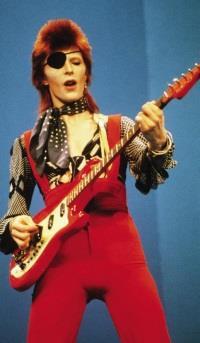 Anyway, we have to get our kicks somehow, and rolling our eyes at the names of these agencies is one such way. Names include Zebra (tagline: "There's black and white and then there's Zebra"), Octopus Group (whose emails are all signed off as "First name, Surname, Octopus"), and Three Monkeys (inexplicable).
Our favourite though is This Ain't Rock 'n' Roll, which describes itself as "deliberately different from your run of the mill agency partner". Fantastic.
Some readers will recognise the name from a lyric in David Bowie's Diamond Dogs. The line goes: "This ain't rock'n'roll. This is genocide!"
Ever helpful, we pointed this out to the agency. They didn't reply.
To the tower for us
Holbein himself would have been extremely proud of HSJ's seamlessly photoshopped cover of the 22 July issue, which captured Jeremy Hunt as Thomas Cromwell to illustrate the health secretary's reforming zeal.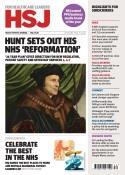 Unfortunately we mixed up our Tudor era Thomases: the picture we ended up using was the definitive portrait of Thomas More: the Catholic hero who was executed by Cromwell for, er, opposing the Reformation.
Of course, our refined readership spotted the boo-boo immediately.
End Game admits it didn't really understand much of what was going on in Wolf Hall anyway.