Sometimes, when discussing healthcare, it's better not to get into the specifics, and End Game wonders whether one finance director has decided that brutal honesty is the best policy
If you ever want to put care minister Norman Lamb at a disadvantage, tell him in detail about any intimate medical procedures you may have endured, and he will soon jellify before you. That was the lesson from a recent Westminster Hall debate on specialised services.
Kelvin Hopkins, MP for Luton North, rose to talk about robot assisted surgery. It's a topic close to his heart (forgive the pun) because his father, Harold Hopkins, designed the first optical endoscope.
As Mr Hopkins explained: "If anyone has ever had a colonoscopy or a gastroscopy – or, indeed, had their bladder inspected through the urethra – they will have had one of those instruments poked inside them."
'The honourable gentleman was at risk of going into too much detail'
In the spirit of sharing, he further divulged that he had "experienced more than one of them", though fortunately he was found to be in "perfect health".
When Mr Lamb spoke later, he thanked Mr Hopkins for his contribution, adding: "The honourable gentleman was at risk of going into too much detail when he started talking about various procedures. Despite being a health minister, I am at risk of passing out on such occasions, so I was glad that he stopped when he did."
It appears Mr Lamb was not the only one feeling a little peaky. Hansard records that Mr Hopkins tried to interject at this point, perhaps to elaborate further, but was greeted by a resounding "no" from the assembled MPs. He then held his peace, which was "an enormous relief to everyone", Mr Lamb remarked.
What's your poison?
End Game wonders if one trust's finance directors have suddenly decided brutal honesty is the best policy.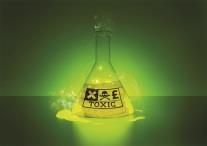 The minutes from South Devon Healthcare Foundation Trust's board meeting in December contain the following assessment of its plans from Monitor: "The trust had received Monitor's feedback on its three year operational plan and two year strategic plan. The trust had been rated as 'amber', which was a reflection of the trust's financial poison."
Poison? That seems a rather vicious assessment by the finance department. Either that or there was a typo in the minutes. Who knows?
Every winner loses
At the NHS Trust Development Authority's board meeting last week, finance director Bob Alexander gave an overview of the trust sector's finances. Like his counterpart at NHS England, Paul Baumann, Mr Alexander has been forced by events to become a prophet of financial doom. It is a role he plays with cheerful aplomb.
'Speaking volumes about the FT pipeline and the fog surrounding the TDA's own role'
Noting that the overall position of the sector had been affected by three providers swanning off with their surpluses to become foundation trusts, Mr Alexander said: "At the start of November we lost, sorry, we successfully moved to another place, three of our organisations."
As TDA chair Sir Peter Carr observed: "It never struck me before that one indicator of our success in getting trusts through to FT status would be regarded as a financial loss by the finance director."
End Game suggests it may speak volumes about the FT pipeline and the fog surrounding the TDA's own role.
Command and control
End Game had a bit of trouble getting in touch with NHS England last week. When we called the press office, we were greeted by a message helpfully informing us the voicemail was broken so we wouldn't be able to leave a message.
'NHS England may be used to command and control but that's not how it works in journalism'
Undeterred, we tried again a few hours later and got through to a human. But our joy was shortlived when we asked about a reply to an enquiry that was more than a day late. We were greeted with a curt response: "We set the deadlines."
Remind us to notify our printers. NHS England may be used to command and control but, until now, that was not really how it works in journalism. We heard back four days later.
By name and nature
End Game has had great fun with nominative determinism – the idea that your name can have an uncanny influence on what you end up doing in life. We found another example in the aptly named Michelle Hazzard, who is Monitor's risk and performance manager. There must be many more, so if you see a good one let us know.