The government's eProcurement strategy aims to save the NHS £1.5bn a year by adopting practices used in major retail supply chains, says Chris Doyle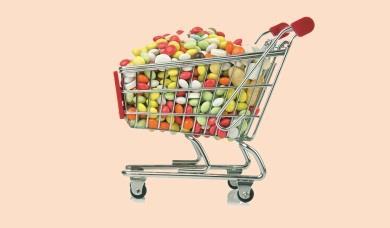 This article was part of the eProcurement channel, in association GS1. The channel is no longer being updated.
The government's long-awaited eProcurement strategy was released on 7 May and outlined the Department of Health's plans to save £1.5bn through smarter procurement. While the NHS may possess the greatest purchasing power of any business in the UK, the way it manages procurement is notoriously inefficient and the recognition that this needs to be reformed is long standing.
The strategy estimates that trusts can save £1.5bn by the end of 2015-16 by taking a cohesive approach to procurement based on global GS1 standards, national infrastructure and local delivery. The strategy mandates a common language for identifying, locating, moving and trading medical supplies and assets and crucially holds trust board members responsible for implementation.
Each trust will be required to adopt a board-approved GS1 standards adoption plan. This will undoubtedly increase efficiency and productivity across the NHS, reducing paperwork, freeing up budget and crucially allowing staff to spend more time caring for patients.
This mandate will significantly contribute to the DH's overall procurement savings target of £2bn over the next two years and these savings can then be further invested in improving frontline care.
Big savings
Introducing this scale of change obviously brings challenges, but the DH is learning from industries that benefit from using similar systems already. GS1 standards have been used in retail for nearly 40 years and are estimated to save the industry nearly £11bn a year.
'The strategy will drive four main areas for improvement – people, places, assets and the integration of systems'
Many hospitals in England have already made some progress with the adoption of GS1 standards which, for example, can be found in existing systems used for patient identification, surgical instrument decontamination, robotic pharmacy and inventory management.
This strategy will drive four main areas for improvement – identification of people, identification of places, identification of assets and the integration of systems across the entire NHS. This will be introduced through a number of services and initiatives:
NHS GS1 datapool – Master data, all the information about a product necessary to perform business transactions, will now be held in one central repository and accessed in a standardised way by suppliers and buyers.
NHS PIM solutions – In order to ensure that trusts' product catalogues only contain the data they need, a system that interfaces with the datapool to pull the required information is used. Product information management (PIM) solutions will be provided centrally by the DH to enable good catalogue management by trusts.
NHS GLN registry – While a datapool helps to unequivocally identify products and services (the "what" of procurement), a global location number (GLN) registry identifies the "where". GLNs are a GS1 key used to uniquely identify legal entities, delivery and storage locations. A central registry of GLNs means that the physical location of where to deliver goods and the destination of all business messages (purchase orders, invoices, advance delivery notifications, proof of delivery, remittance advice etc.) is similarly unambiguous.
Purchase to pay – The combination of accurate master data, good catalogue management and consistent location identification enables, through local systems, a fully integrated purchase-to-pay process with minimum human intervention required.
Direct patient benefits – It is clear to see how some of the general benefits that the retail industry experiences from the use of automated technologies will translate fairly directly into the healthcare environment, but the procurement systems outlined above, when integrated into other systems, offer potential for delivering benefits that far exceed the purely logistical and commercial. Considered in the light of correct patient identification, Electronic health records and wider hospital systems, the true potential for better care delivery becomes clearer.
Patient identification – The light blue and pink bands issued to a child at birth featuring a midwife's neat handwriting may serve as a sentimental token to the parent, but as the basis for a rigorous and unequivocal method of patient identification they are little use. Since October, it has been a required standard (NHS ISB 1077) for NHS hospitals in England to issue patients with GS1 encoded wristbands containing basic demographic information, the NHS number and an optional hospital PAS number.
The National Patient Safety Agency has for a long time recognised the safety benefits of consistent patient identification on the wristband and the positive impact this can have on a range of never events. It is also fundamental to enabling the wider benefits of automated procurement systems.
'If properly implemented, these changes should enable huge improvements to standards of frontline care in this country'
Electronic health records – the target for all hospitals to become paperless by 2018 is ambitious but, irrespective of the actual timescales for the removal of paper processes, the use of electronic records will become ubiquitous over the coming period. The information that makes its way into these records and the way the record system interacts with other systems will be another key factor which supports the promised efficiencies of cost and safety enhancements.
Driving through these changes will pose some challenges, but the need for them is recognised widely across the NHS. As Central Manchester University Hospitals' head of procurement and e-commerce Simon Walsh identifies: "The GS1 system has enabled the retail supply chain to undergo transformational change over the last 40 years and similar transformation is now needed for NHS procurement. The mandate for GS1 coding and an NHS data pool should serve as a clear call for our suppliers to adopt GS1 standards to identify the products and services we buy."
If properly implemented, these changes should not prove costly and will enable huge improvements to standards of frontline care in this country.
Chris Doyle is industry marketing manager, healthcare, at GS1 UK