Carter report will restate that £5bn efficiency savings can be achieved by acute sector by 2020
Hospital trusts so far accept they can make £3bn savings in that timescale
Reducing delayed transfers of care and service reconfiguration key to unlocking savings, draft report says
Hospital trusts have accepted they can make £3bn of the £5bn efficiency savings the Carter review says are possible by 2020, Lord Carter's review of NHS productivity is expected to say.
While this falls £2bn short of the savings the Labour peer believes can be made in this timescale, he expects measures outlined in the report to build "greater confidence" that £5bn is achievable, HSJ understands.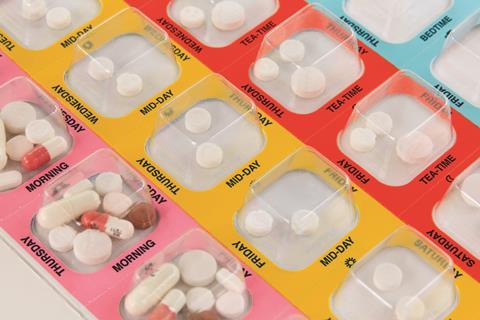 The measures are expected include a cap on trust administrative costs, increased procurement catalogue compliance, transformation and outsourcing of pharmacy services, and a range of actions on workforce management.
The report will say reducing delayed transfers of care is key to unlocking a significant proportion of the savings, along with reconfiguration of services.
Earlier this month HSJ highlighted concerns about the "headline" efficiency metrics which had been sent to trusts, which included savings estimates for each organisation.
But the adjustment treatment cost, previously described as the headline measure, is expected to sit alongside other measures in a "single reporting framework" to enable "triangulation" of the savings opportunities, HSJ has learned.
The others include a "weighted activity unit", which enables a cost comparison of elective inpatient stays, and a measure of revenue per whole time equivalent staff member.
The report, which is due to be published in the coming days, is expected to acknowledge inaccuracies in the data used to calculate the metrics, such as the reference costs collection, the national electronic staff record, and the estates returns information collection. But there is still confidence they can be used as the basis for performance reporting, as the results are generally comparable between the measures.
The final report follows an engagement process with all acute trusts, and face to face meetings with more than 30.
Lord Carter also believes the methodology and tools developed can be used by community and mental health trusts, as well as primary care, it is expected to say.
HSJ understand that the report remains in draft form, but is currently being finalised.
NHS has 'systemically failed' to use buying power, says Carter
1

2

3

4

5

6

Currently reading

£3bn savings can be made by 2020, hospitals agree

7