Policy experts have said NHS trusts were set an impossible task in 2016-17 and warned their projected deficit could worsen further because the full impact of winter has "yet to hit the bottom line".
HSJ research has suggested NHS trusts reported a deterioration of around £280m in the third quarter of 2016-17, and regulators have conceded the £580m maximum year-end deficit control total will not be met.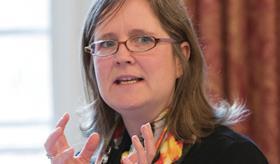 Anita Charlesworth, chief economist at the Health Foundation, said: "Capacity issues are at the heart of hospitals' financial woes.
"Without enough capacity, providers are being forced to limit elective care and so much needed income is heading elsewhere.
"At the same time, the problems of delayed discharges mean that efficiency targets are being missed and additional costs ramp up. All this before the full force of winter hits the financial bottom line.
"Back in the autumn the NHS made it clear that without a solution for social care, hospitals could not deliver on their efficiency savings and performance targets. No solution has been forthcoming.
"The deteriorating financial picture highlighted by HSJ's figures are a timely reminder that the March budget must provide additional funding and capacity for social care."
Sally Gainsbury, senior policy analyst at the Nuffield Trust, said: "Providers were set an impossible task this year to make 4 per cent efficiencies, which is about twice the rate they've made in the past and what Monitor and Lord Carter thought was reasonable.
"It looks like this financial year they are hitting between 3 and 3.5 per cent, which is an entire percentage point above what we thought they could do.
"These are still incredibly high rates of efficiency, although the proportion of non-recurrent is getting bigger and on an underlying basis they're not going to hit their target.
"In some respects it's reassuring that providers haven't gone hell for leather and slashed their costs by the 4 per cent demanded of them, because you have to really wonder how hard care would have been hit by that."
Saffron Cordery, NHS Providers' director of policy and strategy, said: "Trusts are making huge efforts to stay on plan and reduce the provider deficit but no one should underestimate the scale of this challenge, even with £1.8bn of extra sustainability [and transformation] funding this year.
"The extra costs of maintaining services over the winter period and the phasing of sustainability funding always meant the latter half of the year was likely to be tougher financially – which this HSJ analysis illustrates.
"Providers will continue doing their utmost in the final quarter of 2016-17 to deliver the required savings. However, as we head into 2017-18 we have to recognise we may have reached a point where providers have already used up much of their potential non-recurrent measures to maintain their financial positions. It is therefore simply not sustainable to keep asking frontline providers to make up the shortfall between what is being asked of the NHS and the funding available."
Exclusive: Trust sector deficit worsens by £280m
1

2

3

Currently reading

Analysis: 'Full impact of winter yet to hit the bottom line'