Most of the £520m raised in the first year of the tax will be used to boost school sports
NHS England says levy is a "major first step to what must be a comprehensive childhood obesity strategy"
Employers will have to contribute an extra £2bn to public sector pensions in 2019-20
Fines levied on banking sector will be used to pay for helipad at Central Manchester University Hospitals
George Osborne has announced a new levy on the soft drinks industry from April 2018.
Most of the £520m raised in the first year will be used to boost school sports activities, the chancellor said in his budget speech on Wednesday afternoon.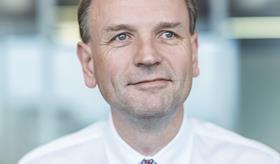 The levy will be targeted at producers and importers of soft drinks that contain added sugar, and aims to encourage firms to "reformulate by reducing the amount of added sugar in the drinks they sell, moving consumers towards lower sugar alternatives and reducing portion sizes".
NHS England welcomed the announcement, calling it a "major first step to what must be a comprehensive childhood obesity strategy".
The announcement follows a report by Public Health England in October that recommended a tax of up to 20 per cent on high sugar products.
It is thought funds raised through the levy will decline as consumption of soft drinks in scope of the levy falls, partly as a result of producers changing their products and consumers making healthier choices.
Drinks that contain more than 5 grams of sugar per 100 millilitres will be subject to a main rate charge, with a higher rate for drinks with more than 8g per 100ml.
A standard can of cola contains about 10.5g per 100ml, which equates to about seven teaspoons of sugar. This is more than the recommended daily intake for a child.
Simon Stevens, chief executive of NHS England, said: "This bold and welcome action will send a powerful signal and incentivise soft drinks companies to act on the health consequences of their products.
"It is a major first step to what must be a comprehensive childhood obesity strategy that will help us shed pounds off our waistlines, and save pounds on future NHS costs."
David Buck, senior fellow at The King's Fund, said: "The levy could be a helpful addition to the UK's approach to addressing obesity, but details need to be ironed out. To have most impact, it will need to be at a sufficient level to change behaviour, be well designed and targeted, and be part of a broader strategy on obesity."
Public health impact
Mr Buck raised concerns that plans to slash business rates for small firms could impact on funding for public health services. The chancellor said the business rates "burden" will reduce by £6.7m over the next five years, which follows plans announced in November to fully fund councils' public health spending from retained business rates receipts.
He added: "The chancellor also announced the abolition of business rates for small businesses, which could result in a £7bn loss in revenues, a third of business rate revenues. Public health spending is going to fall by at least £600m in real terms by 2020-21, on top of £200m cuts this year, so it is essential that this does not result in further cuts to public health budgets in future."
Pensions changes
The chancellor also revealed that employers will have to contribute an extra £2bn to public sector pensions in 2019-20, following a reduction in the discount rate for unfunded, or Treasury supported, public sector pensions.
The Treasury has not set out details on how these costs will fall on individual employers. However, health think tank the Nuffield Trust estimated that if it applied to the NHS in proportion to its share of the total unfunded public sector liability, then it could translate into funding pressure for the service up to £650m.
Nuffield Trust senior policy analyst Sally Gainsbury said: "Without any further information from the Treasury, our best estimate is that this could cost the NHS £650m in 2019-20 and 2020-21."
She noted that the real terms increase in health funding planned for 2019-20 was already very low, so that if the additional pensions cost "isn't matched with extra funding in that year it will be experienced as a real terms funding cut".
NHS benefits from fines on banks
Meanwhile, fines against the banking sector will be used to allocate £1.1m to Central Manchester University Hospitals Foundation Trust, to contribute to a dedicated helicopter landing pad. Manchester Royal Infirmary was confirmed as one of four "specialist" centres for emergency services in Greater Manchester in a recent consultation process.
The University Hospital Southampton Charity will also get £2m to help build a paediatric emergency and trauma department, while Sheffield Children's Hospital Charity and Birmingham Children's Hospital Charity will each receive £700,000.
Budget 2016: Sugar tax and changes to NHS pensions
1

Currently reading

Budget 2016: Sugar tax and changes to NHS pensions

2