NHS Property Services' data problems stall new billing arrangements for CCG estates
Overall CCG rent bill will rise in future years because of move to market rents
Finance director says implementation is being "botched"
NHS Property Services says it has "clear plan" to address problems
Commissioners remain locked in protracted negotiations around how much they will pay for buildings rented off NHS Property Services because of data problems, HSJ has learned.
Plans to move all clinical commissioning groups onto market rents were first announced over three years ago and scheduled to go live in April. However, problems with NHS Property Services' data means a number of clinical commissioning groups have been sent incorrect bills.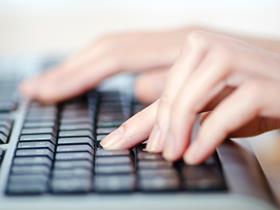 As reported by HSJ in April, many GPs and other primary care providers face rent rises as a result of the changes – though NHS England will cover any increases for this financial year.
HSJ understands analysis sent to CCGs in April showed annual rental costs will rise overall by £60m, or 8 per cent, including service charges and facilities management fees.
A senior CCG finance officer told HSJ the principle of the move was understandable, but raised concerns that the implementation was being "botched". NHS Clinical Commissioners said it was not clear how many CCGs were affected.
NHS England director of financial control Steve Wilson informed CCG finance directors in a letter dated 15 June that there had been "a number of data quality issues" with NHS Property Service's data.
In the letter, seen by HSJ, Mr Wilson added: "NHS Property Services [has] now re-run their calculations using the corrected baseline data from tenants. We expect to receive the updated analysis in the next week or so and will then be in a position to produce updated CCG impact assessments by the end of June."
He continued: "Given the difficulties experienced in agreeing data with NHS Property Services we will undertake a further review at the end of quarter two and will make further adjustments to allocations if appropriate at that stage. At that point we will also take stock of whether any further review will be required in 2016-17 as well as confirming the approach to be taken in 2017-18."
The changes have always been intended to be cost neutral to CCGs for 2016-17. Any rent increase will be covered by NHS England, while any savings should also be returned to NHS England, according to the plans. There is no suggestion that this has changed.
NHS Property Services, was created following the dismantling of primary care trusts and strategic health authorities, which previously oversaw, owned, leased or managed the properties. It is the landlord for around 3,500 buildings worth an estimated £3bn.
This accounts for 10 per cent of the NHS estate in England. Most of these buildings are used to provide patient care, such as GP surgeries and community hospitals.
The Department of Health, which owns NHS Property Services, first announced plans to transition CCGs onto market rents in April 2013. It said the old funding arrangements "were inconsistent and did not satisfactorily incentivise efficient building utilisation".
NHS Clinical Commissioners chief executive Julie Wood said: "We have previously raised anxieties about whether or not the data is accurate, as our members have had problems with NHS Property Services data in the past.
"The move to market rents is an agreement between the NHS England the DH, and is it vital that this does not adversely impact CCGs."
She added that they were establishing "a customer board between ourselves and NHS Property Services, the first meeting of which will take place in September", which was a "positive development".
An NHS Property Services spokesman said it was "investing in improved data systems and [has] a clear plan in place to ensure that where issues remain, they are resolved quickly in collaboration with our customers and NHS partners".
He added: "Regularising thousands of informal occupancies and our major lease programme will bring the clarity and surety our customers rightly expect. Leases between NHS Property Services and our customers provide greater clarity on the space they occupy and how they are charged for that space…
"Billing data issues usually occur where a lease is not in place. Agreeing leases and verifying data with customers are our key priorities and significant progress has already been made.
"Market rent reflects for the first time the true cost of property, enabling commissioners and customers to take informed decisions about the best location for services and investment.
"We are working closely with NHS England and NHS Clinical Commissioners to reassure customers that market rent provides funds for the long term maintenance and renewal of the estate and that any rises in rent are being fully reimbursed by NHS England in 2016-17."
An NHS England spokesman said: "It is important that underlying data NHS Property Services used to calculate charges to their tenants is accurate and robust. We recognise the ongoing work that NHS Property Services, with the support of tenants and commissioners, is doing to improve its data."