CCGs have overspent planned budgets by £160m in the five months to September
Seventy-seven were overspent against plan, compared to 45 at the end of July
Deep dive review by NHS England will "test the robustness" of the overall forecast
National leaders have launched a "deep dive" review of commissioners' financial forecasts, amid a deterioration in clinical commissioning groups' performance.
Although the overall forecast against NHS England's core financial performance measure has improved since July, the national body's latest finance report, published today, says this was mainly due to the release of contingency funds and "unplanned rates rebates" within centrally held budgets.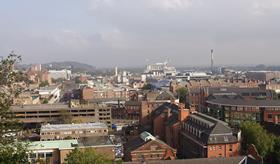 At local level, the position has deteriorated, with CCGs overspending their planned budgets by £160m in the five months to September – compared to a £57m overspend in the three months to July.
Seventy-seven CCGs overspent against plan by the end of September, compared to 45 at the end of July.
Despite the year to date position, the report says the majority of the 77 are "assuming that they will be able to recover their financial position by the end of the year", reducing the year-end forecast overspend for CCGs to £88m.
The report notes the "higher level of risk" than in previous years due to the increased efficiency requirement for CCGs.
It adds: "The senior management team are undertaking a full 'deep dive' review of the financial position of commissioners as at month five to test the robustness of the forecast, which will include a detailed assessment of the year to date pressures and verification of the overall level of risk in the commissioning system."
The outcome of the review will be reflected in next month's report to the NHS England board.
Within the overall NHS England budget, the forecast local overspend by CCGs is offset by a predicted underspend of £146m within centrally held budgets, up from £56m two months ago.
A "release of provisions" and "lower than expected depreciation charges" are also expected to improve the overall position with budgets now forecast to be overspent by £24m, down from £83m in July.
The Midlands and East region was the worst performer in the five month period with an overspend of £77m. London was the best performing region with an overspend of £11m.
In 2015-16, NHS England recorded an underspend of £599m, much of which was achieved through one-off measures. It helped the Department of Health avoid a formal parliamentary process to ask for more money. Within this CCGs reported a combined overspend of £16m.
NHS England has reported an underspend to the DH in each of the three years since it was formed.
In the three months to July, the provider sector was on plan to meet its planned deficit of £580m, though several experts have warned the position is likely to deteriorate.
There is often significant fluctuation in NHS England's underspend/overspend figure, and the national body has said it is aiming for "financial balance".
Special measures CCG must 'think the unthinkable' to avoid £31m deficit
1

2

Currently reading

Deep dive review launched as CCG finances worsen