Lord Carter believes that £850m-£1.4bn can be saved in pharmacy and medicines management by 2020
Report is expected to recommend trusts review operations for buying, producing and supplying medicines, and consider outsourcing
All hospitals will need to adopt electronic prescribing and medicines management systems
Lord Carter's review of hospital efficiency is set to highlight the benefits of consolidated, or outsourced, pharmacy and medicines management services.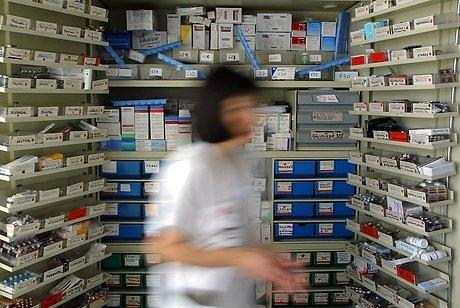 HSJ understands the Labour peer will call for "hospital pharmacy transformation programmes" at local, regional and national levels, in a bid to save between £850m and £1.4bn by 2020.
The Labour peer's report, which is currently being finalised, is expected to recommend that trusts review their operations for buying, producing and supplying medicines, and consider whether these could be shared with other providers, or privately outsourced.
A benefit of this would be to free up clinical pharmacists from supply chain activities, so they can spend more time ensuring the optimal use of medicines and contributing to delivering seven-day services provision.
Lord Carter's review has found significant variation in the proportion of prescribing pharmacists deployed in hospitals, and there is likely to be a specific recommendation that more than 80 per cent of trusts' pharmacist resource is used for direct medicines optimisation activities.
Meanwhile, trusts that have not currently outsourced their outpatient pharmacy services should carry out a review and consider alternative supply routes, such as homecare providers or community pharmacies, the review is expected to say.
All hospitals will also be told to adopt electronic prescribing and medicines administration systems, where they haven't yet done so, and improve their coding of high cost drugs within trusts' NHS reference cost returns, HSJ understands.
Other recommendations are expected around reducing stock-holding days for medicines, and reducing deliveries to less than five per day.
The NHS spends around £6.7bn on medicines in hospitals and £0.6bn on hospital pharmacy services.
Medicines spending has been increasing by about 15 per cent per year, the review has found, as more complex and specialised medicines enter the market.
NHS has 'systemically failed' to use buying power, says Carter
1

2

3

4

Currently reading

Efficiency review will point to pharmacy consolidation

5

6

7