"Advanced" areas reject terms for system-wide financial control totals
It is understood the financial risks outweigh the benefits and national bodies are reviewing plans
Source says alternative options are being discussed
Leaders in the most "advanced" health economies have rejected national bodies' terms for signing up to system-wide financial control totals, HSJ understands.
Planning guidance published by NHS England and NHS Improvement in February said 10 "integrated care systems" would produce joint operational plans for the new financial year, including a combined financial target for the organisations within their area.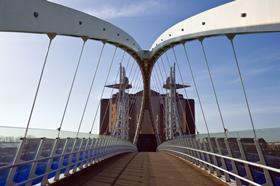 This is deemed a crucial step towards delivering integrated care and system planning within health economies.
The 10 areas were encouraged to adopt a "fully system-based approach" in which all their national sustainability funding would be tied to delivery of a system-wide control total for 2018-19. The guidance said all approved ICSs will be "required to operate under these fully developed system control total incentive structures by 2019-20".
A second "interim approach" was also offered in which only a quarter of their sustainability funding allocation would depend on the system control total being met.
Under normal rules, payments from the £2.45bn provider sustainability fund – previously called the sustainability and transformation fund – and the new £400m commissioner sustainability fund are made to individual organisations that hit their control total.
However, multiple sources across most of the ICS areas told HSJ they had not accepted either of the options because the financial risk outweighs the benefits. They said NHSE and NHSI are looking again at the proposals, after receiving alternative suggestions from multiple vanguards. They said the national bodies were open to finding a different solution and described the discussions as positive.
One local source involved in discussions said organisations are unwilling to risk losing their sustainability funding if a neighbouring trust or clinical commissioning group fails to meet its plan.
Another local source said potential options included a taper approach to allow ICSs to receive additional funding depending on how close an area was to hitting the total. Another said regulators had to be clearer about what the incentives were.
HSJ contacted all the ICS areas for comment.
Blackpool and Fylde Coast said it was "not able to agree to meet a system control total at present".
South Yorkshire and Bassetlaw said it had not agreed a joint financial control total but expected negotiations to "conclude in the coming weeks".
Greater Manchester said there were "ongoing discussions" with NHSE and NHSI that should conclude by the end of the month.
Frimley Health and Care also told HSJ it was still in discussions with NHSE and NHSI. It said it expects "formal confirmation [of its control total] to follow shortly after final submissions on 30 April."
The other areas did not respond. They are Surrey Heartlands (devolution area); Dorset; Bedfordshire, Luton and Milton Keynes; Nottinghamshire; West Berkshire; and Buckinghamshire.
It is unclear whether ICSs will still sign up to some form of system control total and what the terms would be. Some are still expected to agree changes to the control totals of individual organisations within the ICS while keeping within the overall total for system total.
NHS England said in a statement: "The first ICSs are due to go into operation in the next few weeks in line with the timeline published in the guidance for refreshing NHS plans in 2018-19." The statement did not address the specific issue of sustainability funding and system control totals.
NHSI was approached for comment.