Lord Carter proposes cap on hospital corporate and management spending
Draft of his unreleased report recommends expenditure does not exceed 7 per cent of income
Trusts above this must submit plans for reduction against national benchmarks
Lord Carter is set to recommend that all hospital trusts' management and administrative costs be limited to 7 per cent of income by April 2018, HSJ has learned.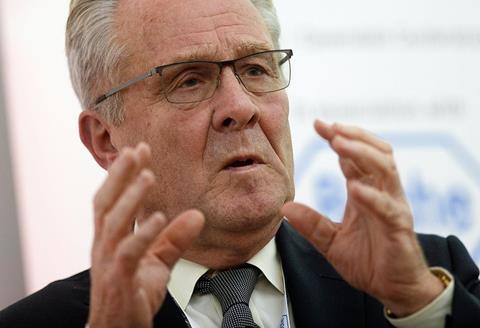 Lord Carter's report touches on almost every aspect of how the acute sector runs
The recommendation is one of 15 in Lord Carter's report into hospital productivity, currently being finalised, which will touch on almost every aspect of how the acute sector operates.
HSJ understands that the latest draft of the report identifies "inexplicable variation" in administrative and corporate costs, ranging from 6-11 per cent of income. The mean was 8 per cent.
It recommends trusts be ordered to reduce this figure to 7 per cent by April 2018.
This would see every acute organisation submit a plan for how they would achieve this to NHS Improvement by October this year.
Return to hsj.co.uk at 6pm for more analysis of the Carter report
Outsourcing to other providers would be considered for organisations that were unable to show how they would reduce this cost.
National benchmarks for costs in HR, finance, IT and procurement will be developed by NHS Improvement for July.
Lord Carter is expected to recommend that hospitals test their existing services against "shared service solutions" and adopt these if savings of 5 per cent or more could be demonstrated.
The Labour peer's team found that English acute trusts attributed £2bn to corporate back office costs and £2.3bn to administration costs.
When these totals are divided by England's 154 specialist and acute hospital trusts, it gives an average corporate spend of £13m and administrative spend of £15m per provider. A trust where these costs were 8 per cent of income would have to make £2.5m in savings to comply with the 7 per cent target.
The report is expected to estimate the level of potential savings to be made from the national £4.3bn total at £350m-£450m if all trusts operated at 7 per cent.
Hospitals employed 53,500 full-time equivalent corporate staff and 83,600 administration staff, according to the review's research.
HSJ understands that the Carter team found "broadly" the range of variation between providers remained the same whatever their type and size.
On corporate costs, the draft report suggests experience from other sectors, including local authorities, shows savings of 20-25 per cent are possible through shared service agreements.
NHS has 'systemically failed' to use buying power, says Carter
1

2

3

4

5

6

7

Currently reading

Exclusive: Carter calls for cap on hospital management costs