NHS Improvement chief executive issues strong statement on row over 2016-17 contracts and incentive payments
Commissioners given until Friday to issue "reasonable" contract offers
Jim Mackey acknowledges providers "very unhappy" about NHS England CQUIN proposals
NHSI in discussion with NHS England to "find a solution"
The chief executive of NHS Improvement has stepped into the burgeoning row over contracting for 2016-17, saying commissioners that have made "unrealistic" offers have until Friday to come up with new proposals.
Jim Mackey also acknowledged that providers were "very unhappy" with NHS England's proposals for quality incentive payments in 2016-17, and said NHSI was in discussions with its NHS England counterparts to try to find a solution.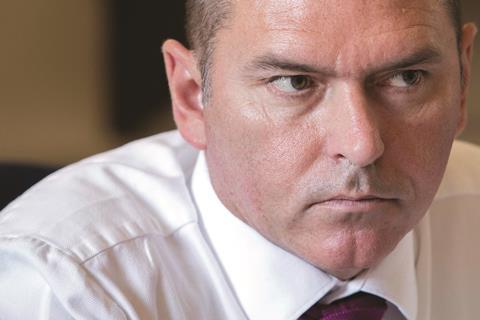 He hinted that "losses" sustained by the provider sector in this year's contracting round might have to be addressed through changes to trusts' "control totals". Control totals are the surplus or deficit targets trusts have signed up to for 2016-17, and are central to NHSI's plan to eliminate the provider sector deficit this year.
Mr Mackey's intervention on Thursday morning came after his director of resources Bob Alexander wrote to trusts on Wednesday night acknowledging that the 2016-17 contracting round was proving "very challenging".
Mr Alexander revealed that very few contracts have been agreed, some commissioners have still not made offers, and others have made offers that "do not appear to be a reasonable basis for negotiation".
New deadlines for offers and counter-offers have been issued, and the deadline for 2016-17 plan submissions has been pushed back in an effort to avoid arbitration.
The contracting difficulties have been compounded by provider anger over NHS England's proposed CQUIN incentive payment schemes for 2016-17. As reported by HSJ on Thursday morning, providers have warned that the incentives offered for specialised services are incompatible with the assumptions on which trusts agreed control totals in February.
Mr Mackey told HSJ: "There are still significant gaps between commissioner and provider plans and some of the difference relates to significant contract volume differences.
"We expect these to be resolved over the next few days. Commissioners have committed to ensure that all providers will receive contract offers of sufficient detail by no later than Friday 8 April.
"Where providers have already had offers issued, but these do not represent a reasonable basis for negotiations – for example they contain unrealistic activity assumptions – revised offers will be issued within the same timeframe.
"It is clear, however, that providers are very unhappy with CQUIN proposals, especially relating to specialist commissioning.
"We have discussed this issue with NHS England colleagues this week and are trying to find a solution."
He added: "NHS Improvement will take stock of the provider position after contracts have been agreed and consider the extent of any losses through the contracting process and how these are best addressed in control totals.
"Any such losses should be offset by gains on the commissioner side so should be neutral for the whole NHS and we would then need to jointly determine how best to target that resource."
Exclusive: Mackey intervenes in escalating contracts row
1

Currently reading

Exclusive: Mackey intervenes in escalating contracts row

2

3