NHS Improvement sets out plan for major interventions to bring provider sector deficit down to £250m in 2016-17
Warns that planned £550m deficit makes management of overall NHS financial position "very risky"
Providers given a month to produce plans for consolidation of back office and pathology services across entire STP patches
STP leads given a month to identify planned hospital services that are heavily dependent on locums and could be consolidated or transfered to other providers
NHS Improvement to target pay costs in trusts planning unusually high wage bill growth this year
NHS trusts have been given a month to produce plans for merging back-office and pathology services with their neighbours, as part of a three-pronged plan to bear down on this year's provider sector deficit.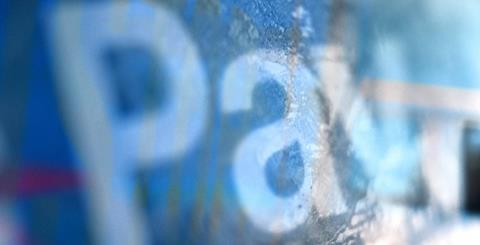 Leaders in each of England's 44 sustainability and transformation plan patches will also be given until the end of July to identify any planned care services in their area that are heavily dependent on locum staff and could be merged or transferred to other providers.
The news came in a letter from NHS Improvement sent to every trust chief executive in England this afternoon, setting out further details of the savings drive revealed by HSJ earlier on Tuesday.
The letter, from NHS Improvement chief executive Jim Mackey and chair Ed Smith, confirms that the provider sector is on course for a deficit of £550m this year. It warns that this level of deficit makes "management of the overall NHS financial position very risky".
It says NHS Improvement is aiming to get the provider sector deficit down to £250m this year through a combination of three measures:
bearing down on paybill growth in selected providers;
large-scale back office consolidations; and
the merger or transfer of "unsustainable" elective services.
On paybills, the letter says NHS Improvement will work with providers planning unusually high levels of pay cost growth this year, and with those whose paybill growth in 2015-16 was "out of step with activity growth across the sector".
It says: "We will therefore work through this growth with each of these providers over the coming weeks to determine how much of the planned growth can be eliminated, and the extent to which we can reverse the growth that was experienced in 2015-16."
Mr Mackey and Mr Smith say this work will be done in close collaboration with the Care Quality Commission, to ensure changes do not threaten patient safety, and will aim to secure agreement with the providers involved by the end of July.
Speaking at an HSJ/Capsticks roundtable last week, Mr Mackey said there were a number of trusts that "completely lost it" in terms of financial control last year.
He added: "I've met organisations who grew, particularly paybill, without actually knowing how much they'd grown it – without any business case or any discussion.
"I've met some who had a plan at corporate level that was significantly exceeded at an operational level… and I've met other organisations that tried really hard, and juggled the risk, and managed to land pretty much on the nail of what they said they were going to do last year."
On back-office, the letter says: "The Carter review, and indeed Lord Carter's review of pathology services some 15 years ago, demonstrated that there is still a significant potential saving if back office services and pathology services are consolidated on a regional basis. Indeed, back-office services in the NHS have not consolidated in the way they have in many other sectors and I know that many STP areas are already developing plans in this area.
"We will therefore be asking all STP leads to develop proposals to consolidate back-office and pathology services with outline plans, initially on an STP footprint basis but with a mind to consolidate across larger areas overtime, to be agreed before the end of July."
On service consolidation, the letter says it is clear that "there are many planned care acute services that are reliant on a fragile and temporary workforce, with resultant financial, operational and continuity problems".
It continues: "One provider with whom we spoke to last Friday identified a saving of [around] £2.5m [per year] if they were able to change some elective services with a level of operational disruption that would be manageable over time. Desktop exercises indicate that, as well as the direct savings potential, there are potential associated benefits elsewhere in deflating the locum market.
"We therefore want to identify where planned care services are heavily reliant on locums and where these services can either be consolidated, changed or transferred to a neighbouring provider."
STP leads will be asked to identify any such changes that could be made on their patches, as well as the potential operational impact and financial savings, by the end of July.
Exclusive: Paybills and planned care targeted in huge savings drive
1

Currently reading

Exclusive: Paybills and planned care targeted in huge savings drive

2

3