NHSI briefing claims trusts could do 280,000 more operations per year
Extra elective work "could have generated £400m in additional income"
NHS Providers and Royal College of Surgeons question calculations
Study criticised for apparently viewing theatres in isolation
Experts have questioned a claim by NHS Improvement that the NHS could conduct an extra 280,000 operations a year if theatres were more efficient.
The claim was the central conclusion of a briefing note circulated by the regulator today, based on an unpublished study of theatre capacity and use in 100 trusts in 2016.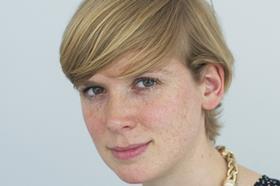 The briefing said: "The NHS could perform 280,000 more operations next year, using existing staff and theatres, if it planned theatre slots more effectively." For example, by "reducing late starts and early finishes".
It said on average a third of operating lists started 30 minutes late and finished 30 minutes early, with some finishing more than an hour early.
The briefing said the extra operations "could have generated £400m in additional income".
HSJ asked for the full study today but an NHSI spokesman said it was "still being finalised".
The conclusions, which formed the basis for widespread national media coverage, have been questioned by experts today.
NHS Providers head of analysis Phillippa Hentsch told HSJ: "We are yet to see the methodology underpinning the analysis, but it seems optimistic to think that by aggregating 60 minute slots of time that you could free up capacity for an extra 280,000 operations.
"We don't know how they came to the £400m figure. In the current financial environment, we need to be careful that we are taking a system-wide approach to financing. Extra operations will need to be reimbursed by commissioners."
Ms Hentsch said theatres should not be viewed in isolation. She added: "The figures seem to only take into consideration elective operating lists but for many trusts that is not the reality they are facing. With workforce and finance pressures, trusts cannot rely on ringfenced planned care theatres – so emergency demand will inevitably displace elective care."
The Royal College of Surgeons emphasised the need to cut delayed transfers of care, and create separate planned and emergency workstreams. The shortage of beds to transfer patients into was a major issue for surgery, the college said, and surgery departments could not be used more efficiently until this was tackled.
RCS president Professor Derek Alderson told the BBC "hospitals are completely full virtually all of the time", which meant there was not space to transfer patients to after surgery. "It's frustrating and it's very wasteful," he added.
Professor Alderson said: "Because NHS Improvement has not published their study it is difficult to know how exactly they arrived at 280,000 operations. However, we are sceptical that this figure is correct given the huge pressures on the availability of surgical beds, in particular caused by rising demand, fewer bed numbers and an increase in delayed discharges over the last few years."
The RCS said there were many factors which increased the time it takes to prepare patients for surgery, including staff shortages and safety checklists.
Nuffield Trust chief executive Nigel Edwards said that in general, NHSI's study "looks like a valuable piece of work that captures a good level of detail".
But he added: "There is an important question about whether there would be enough capacity in other parts of the hospital, like intensive care, to do operations in this time.
"Cancellations will often reflect staff shortages or the impact of emergency care elsewhere."