Management consultants are more likely to generate inefficiency, hence spending less on management consultants could improve outcomes in the healthcare system, say Andrew Sturdy, Ian Kirkpatrick and Gianluca Veronesi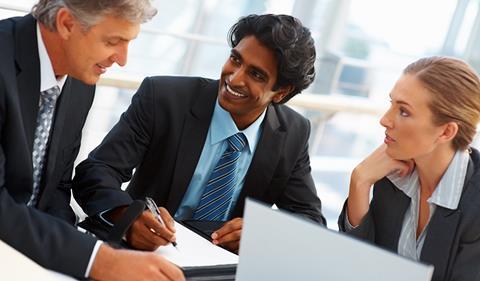 Is it in the public interest for our NHS to continue using management consultants without knowing if they add value? A few weeks ago, we published a study of management consultancy use in 120 English hospital trusts in the journal Policy & Politics. This sparked national debate, inside and outside of the NHS.
The study found that spending on external management consultants was, in the majority of cases, associated with increased inefficiency. Although the lost efficiency was small in financial terms, it came on top of the £1.2m fees spent on average annually by each trust. The implication is that management consultants not only fail to generate improvements, but in fact make the situation worse.
Research
Our study was not without limitations. Because the focus was on overall expenditure, we were unable to distinguish between the employment of interim managers or different types of consulting projects, such as service redesign, IT development or financial advice.
Nor were we able to determine the exact causes of inefficiency. Also, while management consultants may be partly to blame, projects may fail to deliver improvements because of poor procurement or limited staff resources to ensure implementation.
All of this means that more research is needed to explain our results better and dig deeper into the issue. However, these limitations should not blind us to the fact that there is a problem to address, arguably a very serious one.
Of course, not all consulting projects are about efficiency (although we did also look for service quality outcomes linked to consultancy use).
Management Consultancies Association has previously claimed that for every £1 spent on consulting advice, clients can expect a £6 return
But is it unreasonable to expect that after spending £600m over the four year period of study, NHS trusts would at least see some efficiency improvements? This is certainly the view of the Management Consultancies Association, the body that represents some consulting firms. It has previously claimed that for every £1 spent on consulting advice, clients can expect a £6 return.
Indeed, they suggested that our research findings came about because it was inefficiency in the first place that was leading to trusts using management consultancy. In fact, we checked for this and the opposite was true – consulting use was linked to future inefficiencies.
Procurement of consultants
On a more positive note, the MCA has suggested that it would "love to see more and better research" to "see whether consulting is doing enough to help the NHS innovate". We welcome this call, although for us it raises even bigger questions about what should happen next.
According to NHS Improvement, expenditure on management consultants has fallen to £263m a year, a £150m drop since 2013. NHSI is "working with all trusts on reducing their costs, which includes spending less on management consultants". It is also issuing guidance on how to improve the procurement of consultants, alongside other initiatives such as the Consultancy Buyers Forum.
NHSI is issuing guidance on how to improve the procurement of consultants, alongside other initiatives such as the Consultancy Buyers Forum
These developments are clearly welcome, but do they go far enough? Despite cuts, spending on management consulting remains high and, in some cases, NHS organisations are still mandated to use these services (eg Sustainability and Transformation Partnerships).
As recently reported in the HSJ, the NHSI itself just announced the award of a further £500,000 contract to McKinsey to assist with "Purpose and Model", straight after £630,000 was paid to KPMG to work on what appears to be a very similar project only two years ago. So, even if procurement is improved, will it make much difference? This is especially if the use of management consulting advice itself is at the root of the problem?
Alternative options
One possible next step is for a moratorium on the use of management consultants, followed by an inter-agency review. The aim of such a review would be to better understand the reasons why the use of management consultants is not generating expected outcomes.
It might also look at alternatives to this advice, for example, developing internal NHS consulting, either within trusts or central/regional units. A related question is why other healthcare systems elsewhere in the world appear to use far less consulting advice than the NHS.
We recognise that this proposal sounds drastic. Clearly, there are examples of management consulting projects which deliver value (including from smaller boutique firms), while external help also gives the NHS flexibility to respond. Yet, the inescapable conclusion of our study (drawing on the best data that is available) is that, for the most part, management consultants are more likely to generate inefficiency than improve services.
The MCA confidently states that we should "never, never, deny our NHS access to the skills, insights and experience of the UK's consulting industry". Our response to this is simply to pose a question: can we afford not to deny the NHS access to this advice?


Andrew Sturdy is professor of management and organisation, University of Bristol and a visiting professor at VU Amsterdam. His research lies mostly in the field of organisational innovation and the role of management consultancy. His work includes co-authored books such as Management as Consultancy. His latest work explores consultancy in national and transnational public sector contexts, including the NHS.