With 2020 down to its final days, it's time to take a look back at HSJ's most read finance and efficiency stories of the year.
Chief exec of NHS agency resigns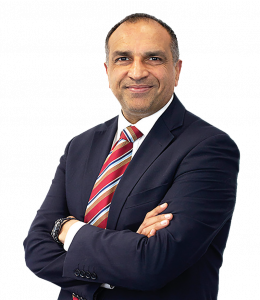 The man reponsible for leading the troubled NHS Supply Chain agency resigned in September. Jin Sahota was chief executive of Supply Chain Coordination Limited, the publicly-owned company set up to manage NHS Supply Chain. Mr Sahota's resignation came less than six weeks after HSJ revealed the Department of Health and Social Care and the Cabinet Office was carrying out a review of the beleaguered agency.
Revealed: £350m for first three months of Nightingale hospitals
Nearly £350m was earmarked by NHS England/Improvement for spending on England's Nightingale hospitals, revealed newly published contracts in July. The seven hospitals, spread around, were estimated to cost £346m to set up and for their first three months of operation. Almost a third of the total cost was earmarked for Birmingham's Nightingale hospital, for which the contract to create and run the facility was worth £108m - the contracts stated.
Historic shift from market principles as NHSE sets out new system-level funding
New financial allocations were issued to local leaders in September as part of a historic shift away from market principles and towards system-level working in the NHS. NHS England issued financial allocations to local systems covering the second half of 2020-21. In a letter to local leaders, NHSE said the new allocations included additional resources for covid-19 response and recovery.
Exclusive: Trust faces national finance inquiry after £46m 'adjustment'
In May, NHS England commissioned an investigation into the finances of a major acute trust, after concerns led to an accounting adjustment which added £46m to its deficit. The adjustment increased University Hospitals of Leicester Foundation Trust's underlying deficit to £130m in 2019-20. NHS England and Improvement have commissioned PwC to carry out an independent review.
Exclusive: Trusts set to be let off £10bn debt
NHS providers that owe the government a combined £10bn would see the debts converted into a form of investment that does not have to be repaid, under plans discussed by national leaders in January. The plans were discussed at a meeting called by NHS England and NHS Improvement, attended by finance chiefs from local organisations. The debts have built up since 2014-15, as dozens of financially struggling trusts have been routinely forced to draw down emergency bailout loans from the Department of Health and Social Care to maintain their payments to staff and suppliers.
Teaching trust reopens five years of accounts after £50m 'discrepancy'
It was revealed in October, a teaching trust has had to adjust five years' worth of financial accounts after an error which meant one of its hospitals was undervalued by £50m. In its 2019-20 annual accounts, University Hospitals of Derby and Burton FT, said there was a "discrepancy" which dated back to a valuation in 2014-15 and was discovered earlier this year.
Leading trust chief brands NHSE's new financial regime as 'very risky'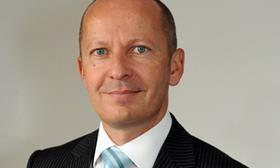 A leading chief executive described NHS England's major changes to the financial architecture as 'very risky', amid a number of wider concerns from local leaders. The comments from Glen Burley, who leads a group of three acute trusts in the West Midlands, came after NHSE outlined a major shift to using financial allocations and incentives tied solely to system level performance. He argued for "more relevant" funding changes.
5,000 jobs at risk as NHS commercial work collapses
The NHS could lose more than 5,000 research staff and around £500m in funding because of covid-19, warned major trust leaders in August. In an impact statement sent to the Department of Health and Social Care, the representative body UK Research & Development referred to an 80 per cent decrease in NHS commercial research activity in April, compared to the average activity levels seen over the last three years. It has urged the government to secure full funding for urgent public health studies among other things.
Government launches 'competition' for eight new hospitals
Ministers were going to invite local leaders to bid for eight 'new hospitals', as part of the government's NHS building plan. In an announcement in October, the Department of Health and Social Care said there would be a "competition" between local systems to identify the eight new schemes, which it said would include mental health facilities. It said these would be delivered by 2030.
Named: the CCGs that falsely claimed to have met mental health funding targets
NHS England and Improvement used its legislative powers to discover why 16 clinical commissioning groups falsely claimed to have met the mental health investment standard in July. Last year, NHSE/I told CCGs they would have to commission independent audits of their claims against the standard. HSJ revealed that NHSE/I had written to 16 clinical commissioning groups after the audits showed their claims to have met the mental health investment standard in 2018-19 were false.