New fees consultation recommends 300 per cent increase in CQC fees for largest trusts
Three quarters of trusts would see a reduction in CQC costs
Regulator also proposes GP fees reflect patient list size
The largest trusts in the NHS face paying more than £1m pounds a year to the Care Quality Commission under new fee proposals from the regulator.
The CQC is consulting on proposed changes to the fees that providers pay. For trusts, it will base new fees on the "size of a provider" and said it expects 75 per cent of trusts to pay less in future but 25 per cent to pay more.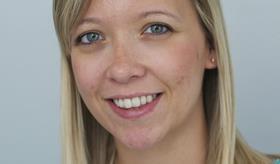 The consultation document said it will divide a trust's own turnover by the total turnover for all trusts so it can set a fee for each provider "in proportion to the rest of the sector". It said this method would remove the "cliff edges" providers were facing under the current banding scheme but it will mean some trusts facing a 300 per cent increase in fees.
The CQC is yet to decide whether it will impose a minimum or maximum payment for each trust. Without imposing a floor or ceiling, the new fees proposed would represent 0.07 per cent of turnover of all trusts.
As a result, larger trusts could see fees more than treble as they currently pay 0.02 per cent of turnover to the CQC. However, the smallest trusts are currently charged 0.23 per cent of turnover so they would see a significant reduction in fees.
In monetary terms, trusts with a £1bn turnover or more would pay the CQC over £1m in regulatory fees every year. Trusts with a £500m to £1bn turnover would pay over £350,000. Currently any trust with a turnover of £500m or more pays the CQC £332,000.
The regulator has calculated the mean turnover for trusts is approximately £350,000 and trusts of this size would see a £43,000 cut in the fees payable to the CQC.
Introducing a minimum or maximum payments would result in the largest and smallest providers paying 0.06 and 0.11 per cent of turnover respectively.
The proposals have been criticised by NHS Providers. Head of policy Amber Jabbal said: "While we welcome the fact that the majority of trusts will see a reduction in their fees under the CQC's proposals, some trusts could see a huge fee hike at the same time as the CQC reduces the number of inspections it carries out. In these instances, it does not feel proportionate for all trusts and will add great pressure at a time when providers are already operating in a climate of significant financial challenge.
"As providers begin to bear more of the costs of regulation directly, it is essential that they are appropriately funded through the tariff and other payment mechanisms to pay for fee increases."
The consultation also proposes fee changes for urgent care centres, community social care and GPs.
For GPs, future fees will be based on patient list sizes rather than the number of registered locations. The CQC believes this will result in half of GPs paying more than they currently do and half paying less, though the percentage increase is much lower than with trusts.
The CQC said the proposals better reflect changes in the primary care provider landscape and will allow fees to be levied in a "fairer and more equitable way".
It also wants to review charges for urgent care centres but will use the consultation period to determine an "equivalent measure to patient list size". However, it said if it is "not able to agree on a measure in this timescale" then it will retain the current fees scheme.
The consultation closes on 18 January.