Mackey warns Q2 provider financial results will be "awful"
Q2 results to be published tomorrow – less than two months after Q1 results revealed £930m provider deficit
NHS Improvement chief executive holds out hope for better news for providers following next week's comprehensive spending review
The first chief executive of NHS Improvement has warned that half-year financial results for the provider sector, due out tomorrow, will be "awful".
Jim Mackey's comments come little more than a month after it was revealed that providers recorded a £930m deficit for the first quarter of 2015-16, and less than a week before the comprehensive spending review.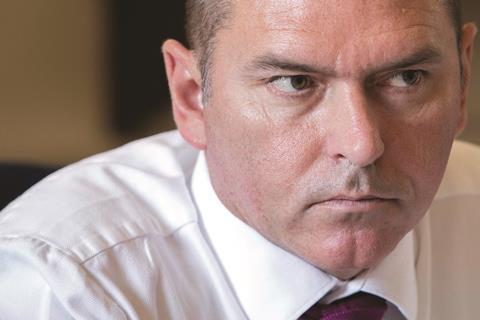 Mr Mackey will become chief executive of NHS Improvement when the organisation is formed through a merger of Monitor and the NHS Trust Development Authority.
Speaking at a King's Fund event this morning, he said: "One of the things we're all grappling with is we've got this really negative narrative about the NHS at the moment, and that'll get worse over the next few weeks.
"Q2 results will be published and announced tomorrow, and they'll be awful… Those that are working in the service will have seen your own results, which are probably awful as well. 80-odd per cent of providers, certainly, are in trouble this year.
"We keep hearing about organisations going into special measures, having quality problems, staff engagement problems, etcetera, etcetera. But in spite of that we've got some fantastic examples across the NHS of people doing wonderful things. Even in struggling organisations you will see fantastic things happening. And the NHS overall I think is still the best system in the world, in terms of a joined up, fully comprehensive, accessible to all system. And we need to cherish that."
He added that he hoped to be able to give NHS organisations some "better news" than they have had "over the last few years" following the outcome of the spending review on 25 November, in which the chancellor will set out health spending plans from now until 2019-20.
"We're in a process now of trying to first of all secure a reasonable settlement in the spending review, so we'll probably know today or tomorrow where we are with that," Mr Mackey said. "We've set up already – NHS England and ourselves – some big planning events for a couple of weeks' time which will hopefully give some… it will not be great news, but some better news than we've had over the last few years. For me, that's a big first step for us."