NHS England and NHS Improvement have again shelved the introduction of a marginal rate
Regulators twice previously aimed to introduce the measure
New proposals include increases to top-up payments for specialised services, including for cardiac, respiratory and cancer services
Regulators have again shelved plans for a marginal rate for specialised services under new tariff proposals covering a two-year period between 2017 and 2019.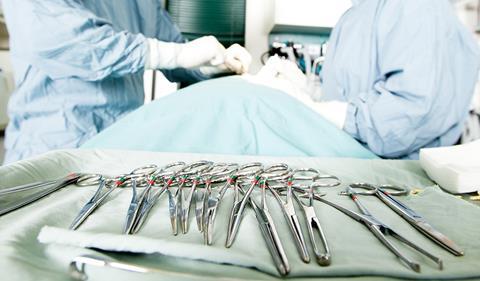 Although documents published on Tuesday by NHS England and NHS Improvement said the measure was still being considered, an accompanying statement said it will not be introduced as part of this tariff.
The national bodies previously tried to introduce the measure in the 2015-16 tariff, before an unprecedented revolt from providers.
The measure was proposed again last year, for the 2016-17 tariff, but was dropped due to delayed implementation of a new currency framework.
Although the new currency framework, called HRG4+, now looks set to be introduced from 2017-18, the regulators said they "will not be introducing a marginal rate for specialised services in this tariff".
A marginal rate would cut the amount that providers receive for activity above a set baseline, introducing a risk share between providers and NHS England to give both parties an incentive to contain demand.
However, the proposals do include increases to top-up payments for specialised services, which had also been dropped from the 2016-17 tariff due to the delays to HRG4+.
These include new payments for cardiac, respiratory and cancer services, and would increase total top-up payments by about 28 per cent, to £417m nationally.
The proposals cover the next two financial years, 2017-18 and 2018-19. It is the first time a two-year tariff has been proposed for the NHS.
Similar to previous years, the tariff proposal would result in reduced income for private providers, driven by price reductions for orthopaedic procedures. The reduction from 2017-18 would be 2.5 per cent under current proposals.
The reduction anticipated by last year's proposals was around 7 per cent, but this was subsequently mitigated following consultation.
David Hare, chief executive of the NHS Partners Network, said there are issues with the costing data for orthopaedics and added: "We've been around this loop before and it's part of the cycle. We know NHS Improvement are aware of some of these challenges and would anticipate them using the process they have done in previous years."
NHSI and NHS England said in a statement: "A two year tariff is a first for the NHS, and we believe answers the call for greater stability from the payment system. We see this change as a continuation of work on strengthening the payment system, so that it does more for patients, and promotes better financial management among NHS organisations."
The pricing proposals do not include the overall tariff adjustments for inflation and efficiency, which will be proposed later this year.
Under the NHS tariff system, treatments are allocated into healthcare resource groups, or HRGs, which are groups of diagnoses and interventions that consume similar levels of resources. The current system is called HRG4, and HRG4+ has been designed "to better describe patient complexity and more appropriately pay for complex patients".
Marginal rate for specialised services shelved again
1

Currently reading

Marginal rate for specialised services shelved again

2