Regulator "pushing hard" for Peterborough and Stamford to acquire Hinchingbrooke
Concerns raised about speed at which Monitor wants a deal done for the two financially challenged trusts
Monitor's timetable could lead to "rushed and acrimonious" merger, says senior source
Local MP has opposed idea of merger
Monitor is "pushing hard" for Peterborough and Stamford Hospitals Foundation Trust to acquire nearby Hinchingbrooke Health Care Trust by April 2017, HSJ has been told.
A senior source familiar with negotiations claimed the regulator wanted the trusts to merge "as soon as possible", in a move which they said could result in a "rushed and acrimonious merger".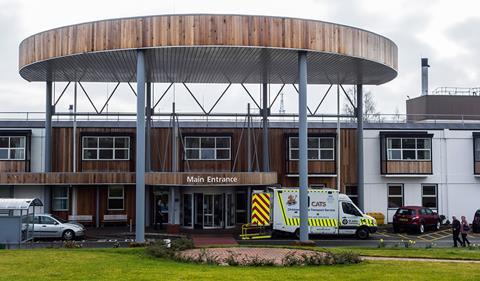 The push is the latest in a series of attempts by system leaders to make both financially challenged trusts sustainable.
System leaders have long questioned the viability of Hinchingbrooke because of its small catchment area, while Peterborough has one of the NHS's largest structural deficits – largely because of the private finance initiative deal brokered to build its main hospital site.
The source told HSJ: "The NHS does not have a good track record on mergers. Mergers where everyone buys into it go much better than rushed mergers. If the trusts go down the Monitor timetable, it will be rushed and potentially acrimonious."
They added: "A merger could be the most sensible way forward, but Monitor is pushing for this to happen by April 2017. This does not give the trusts time to do the integration work required or to explain the rationale to staff and patients.
"If the trusts looked to merge at a slower pace, say over two to three years, they could then ensure things like all the back office and IT systems were integrated properly, and it could be done in a way that protects patients."
The prospect of Peterborough acquiring Hinchingbrooke has arisen after they jointly announced plans in January to consider their "potential organisational form".
The trusts said a merger was one of a number of options they were considering. They established a joint working group, headed by Hinchingbrooke chief executive Lance McCarthy, and said an announcement would be made in April.
This was followed by accusations, principally from Huntingdon MP Jonathan Djanogly, that Peterborough was planning to take over Hinchingbrooke, resulting in the district general hospital losing key services such as its accident and emergency department.
Hinchingbrooke chair Alan Burns, however, told HSJ in January that he was "relatively agnostic" about "merging" with Peterborough, providing the business case stacked up on "clinical grounds and benefits to patients" as well as financial grounds.
HSJ understands the two trusts are expected to sign off an outline business case at meetings in April, which is likely to set out plans for closer working and the option of merging over the longer term.
Neither Monitor nor the trusts directly responded to HSJ's questions about the suggestion that the regulator was pushing for the trusts to merge by next April.
A Monitor spokesperson said: "We are aware that Peterborough and Hinchingbrooke hospitals are exploring options for increased collaboration between their organisations for the benefit of patients.
"These discussions are being led by the organisations, and are currently at the options appraisal stage with no firm decision as of yet on the preferred way forward.
"We want people across Cambridgeshire and Peterborough to receive quality care on a sustainable basis, and stand ready to support all providers in the area to make this happen."
The trusts issued a joint statement from Mr McCarthy: "Work continues on scoping the benefits of both trusts working more closely to reduce costs through back office savings and to support the sustainability of clinical services across both organisations, improving clinical outcomes for patients. Four options are being scoped, of which one is a merger.
"The scoping work is being overseen by a fortnightly project board made up of executives and non-executives from both trusts, plus our regulators, and is on course to be complete by the end of April for a decision to be made by both boards on how to progress."