NAO says new models of care will require "significant upfront investment" but warns the "money available for this is reducing as the number of trusts in deficit increases"
Simon Stevens told HSJ funds for transformation would have to be diverted next year
Health Foundation says there is "no national plan or dedicated resource in place"
National auditors have warned NHS England that new models of care will need more time and upfront investment in order to deliver savings.
In a report published today, the National Audit Office says making the changes will require "significant upfront investment", but warns the "money available for this is reducing as the number of trusts in deficit increases".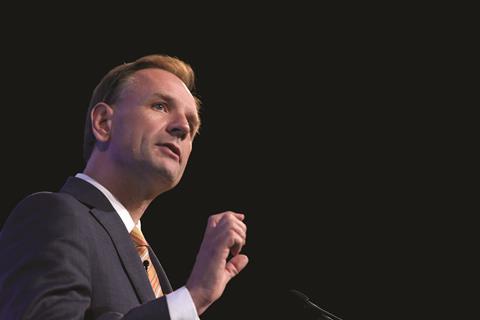 Earlier this week, NHS England chief executive Simon Stevens told HSJ that money will be diverted from redesigning models of care in 2016-17 in order to address the ballooning deficits in the provider sector.
Areas developing new models under the national vanguard programme have been given access to a £200m fund, but policy experts believe this falls well short of what is needed. The King's Fund and the Health Foundation have called for a dedicated transformation fund of at least £1.5bn a year until 2020-21 to test and roll out new care models.
The NAO report says: "NHS England told us that it has estimated the savings it expects to be realised from the new care models and the timing of these.
"It has used the assumptions from the business cases for the vanguard programme as the basis for these estimates. NHS England's guidance says that unless the vanguards demonstrate 'quantified changes' in 2016-17, it will be hard to justify national investment.
"It may, however, take time for trusts to deliver any savings, for example, if they are unable to reduce their spending in the short term due to fixed costs.
"Most costs are for staff and facilities, which do not rise or fall steadily in response to changes in activities. For example, falling numbers of inpatients will only significantly reduce costs for an acute trust when the fall is large enough to allow the trust to reduce staff numbers and close beds and wards."
Anita Charlesworth, director of research and economics at the Health Foundation, said: "There appears to be no national plan or dedicated resource in place to enable the NHS to deliver the scale of efficiencies needed to dig itself out of this financial hole.
"There needs to be a new, dedicated transformation fund overseen by a single body to plan how the NHS will increase its efficiency and develop new models of care."
Last month, chancellor George Osborne announced that NHS England's budget will increase by about £8bn over the next five years, with almost half of this "frontloaded" in 2016-17. Other Department of Health budgets have been cut by more than 20 per cent, however.
The NAO report describes the "severe" deterioration in hospital finances in the last two years, and called for regulators and the DH to take "a more rounded view" of the problem.
The report also found:
It is becoming harder for trusts to make efficiency savings, and they aachieved 83 per cent of their planned efficiencies in 2014-15, compared to 90 per cent in 2013-14;
the efforts by the DH and regulators to cut trusts' deficits might have come too late to improve the 2015-16 financial position;
interventions on safe staffing and efforts to reduce spending on agency staff created conflicting messages;
trusts have not been able to plan effectively; and
there is a statistically significant correlation between acute trusts' surplus or deficit and some private finance initiative commitments. The report said 36 per cent of trusts in surplus last year had a PFI deal, compared to 43 per cent of trusts in deficit.