There will be a new "checklist" for CCGs and assurance process for providers involved in big contracts
Simon Stevens suggests Brexit could offer opportunity to change procurement rules
Strategic Projects Team was disbanded because NHS England was "not satisfied with the quality of their work"
System leaders are drawing up new rules for NHS bodies tendering large contracts in response to the disastrous collapse of a £750m deal last year, Simon Stevens has told MPs.
The NHS England chief executive also told the Commons public accounts committee, which was taking evidence on the collapse of the UnitingCare Partnership older people's contract, that procurement rules could change as a result of Brexit.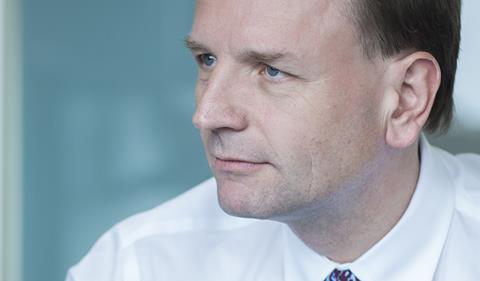 Mr Stevens said mistakes on "basic things", like parent guarantee and VAT arrangements, had contributed to the five year contract collapsing after just eight months last December.
He revealed a new checklist for commissioners would be published next month, and a new assurance process for providers is also being developed.
He also spoke publicly for the first time about the decision last month to disband the NHS's internal commercial advisers the Strategic Projects Team, stating he had "not been satisfied with the quality of their work".
Mr Stevens said: "We are going to have to evolve our system… Any part of the country going through a big thing of this nature will have to answer four questions.
"Firstly, can we be convinced that the service model will produce net benefits; [secondly] is the provider capable of managing the contract and risk; thirdly, have people thought through the consequences on other providers [and fourthly] does there need to be any change in regulation [by NHS Improvement or the Care Quality Commission]?"
There were "seven lessons" from the Cambridgeshire contracting fiasco the NHS must be learn from, Mr Stevens said. First, he said, the service must get the "design right at the outset".
He called for "open book accounting" so transparent data was provided by legacy providers; increased commercial nous; the need for "complete clarity of external advisers"; ensuring a "level field" is created; he called on bodies not to "go live until you've got your issues sorted"; and finally "NHS England and NHS Improvement [must] do a better job, rather than regulating down organisational silos".
On external advisers, he said: "At best, the different strands of advice did not come over as a coherent whole. The leadership of the decision making bodies did not register what they should have registered. And in one case, having looked at what [the SPT] have been up to, we took the decision that they should be disbanded."
The £750m contract was tendered by Cambridgeshire and Peterborough Commissioning Group to UnitingCare, a joint venture set up by Cambridgeshire and Peterborough and Cambridge University Hospitals foundation trusts.
Mr Stevens suggested Brexit offered an "opportunity" for the NHS to develop a "smarter version" of existing procurement rules.
He said: "We have an opportunity as part of the Brexit negotiations to see whether we [can] have a smarter version of the Public Contract Regulation 2015 so that we have more flexibility on these kinds of matters in the future.
"The EU procurement rules pre-date the [Health Act 2012] and frankly it's the public procurement rules from the EU which have driven a lot of this [CCGs tendering contracts] when overlaid on the decision to separate community health services from what primary care trusts were doing. The 2012 act certainly added complexity."