NHS England finance director aims for £400m underspend
Savings would be enough to offset provider deficits in 2015-16
Surplus driven by one-off measures that would not help in 2016-17
NHS England's forecast 2015-16 underspend is set to double this month to £400m, which combined with other emergency financial measures is thought enough to cancel out the NHS's expected £1.8bn provider sector deficit.
NHS England board papers, published this week but based on December figures, project a year-end revenue underspend of £207m. However, finance director Paul Baumann said in yesterday's board meeting that more recent data suggested NHS England was likely to report a surplus of £400m.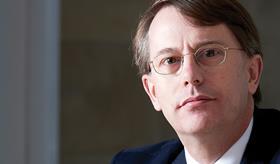 Mr Baumann said: "We've been taking a first peek at month nine this week, with a particular eye on opportunities to contribute further to the overall balancing of the sector."
He said a £400m underspend forecast partly reflected a "positive response from CCGs and [NHS England's] direct commissioning teams", as well as "a few other one-off factors."
These one-off measures could not be repeated in 2016-17, and therefore would not alleviate the system's underlying deficit. These were underspends on retrospective claims for continuing healthcare funding, for which NHS England set aside money at the beginning of the year. In the financial year to December these budgets had already underspent by £129m. However, less money has been budgeted for "legacy" CHC claims in 2016-17, meaning it will be unlikely to generate such as large underspend again.
Similar forecast underspends in NHS England's central programme costs were also unlikely to be repeated next year, because those budgets have been cut.
Mr Baumann said the provider sector "is committed to ensuring its deficit will not exceed £1.8bn".
"That can just about be offset by our underspend and the measures which the Department of Health is putting in place to generate an underspend on central budgets and capital," he said.
But, he added, the provider sector would have to "pull out all the stops" to contain its deficit, and ensure it does not get worse in 2016-17.