Better procurement practices could save between £750m and £1bn by 2020
Carte report expected to say there has been "systematic failure" to capitalise on NHS buying power
Trusts to be urged to invest in their electronic procurement catalogues, before national system finalised
The Carter review is expected to call for hospitals to make urgent investments in electronic procurement catalogues, HSJ has learned.
Lord Carter, who is currently finalising his report into hospital efficiency, will announce a series of measures to save £750m by 2020 through better procurement practices, following a "systematic failure" of the NHS to capitalise on its potential buying power.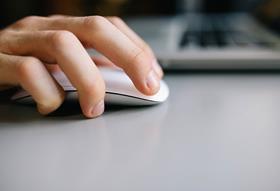 A single electronic catalogue for the NHS is a key part of the Department of Health's existing "procurement transformation programme", but this is not expected to be ready until 2018.
Lord Carter's review is expected to recommend that trusts "urgently invest in their own catalogue systems", HSJ understands, and should be mandated to make 80 per cent of relevant purchases through their catalogue by 2018.
To achieve this trusts should look to collaborate with others to deliver joint sourcing plans, and use third party analytics companies if necessary, the report is expected to say.
There is acknowledgement that some trusts have already made progress on this. HSJ understands the review will say that most are unaware of what they buy, what the quantities are or the prices they pay.
Last summer it was estimated that £1bn – which represents 10 per cent of NHS procurement spending – could be saved through better practices, and although this is still seen as achievable, £750m is thought to be more realistic.
As previously reported, Lord Carter will also recommend a new purchasing price index of around 100 products, to enable price comparisons. This data will be sent to NHS Improvement, which will hold trusts accountable against the index from April.
The review is also expected to recommend:
a board director is nominated to oversee the local procurement transformation plans;
all trusts implement a spend analytics capability, efficient electronic catalogue, inventory management systems and explore other back office savings opportunities; and
trusts adopt the NHS standards of procurement, and produce a self-improvement plan to meet their target standard by March 2017.
NHS has 'systemically failed' to use buying power, says Carter
1

Currently reading

NHS has 'systemically failed' to use buying power, says Carter

2

3

4

5

6

7