NHS Improvement accused of setting "dangerously short" timescale for pathology restructuring plans
Association for Clinical Biochemistry and Laboratory Medicine claims trusts being "railroaded into consolidation"
Concerns raised about lack of clarity regarding Carter review efficiency target
NHS Improvement has been accused of imposing a "dangerously short timescale" on trusts to come up with plans for restructuring their pathology services.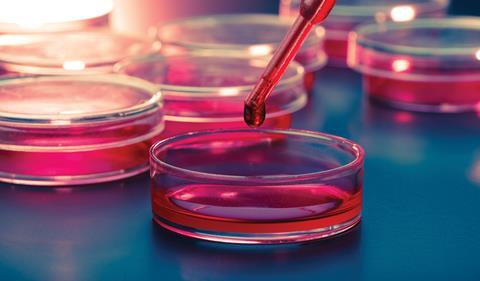 Pathology
Gwyn McCreanor, president of the Association for Clinical Biochemistry and Laboratory Medicine (ACB), said trusts were being "railroaded into consolidation" by the arm's length body.
Concerns have also been raised about a lack of clarity regarding the productivity target for pathology services that trusts were set in Lord Carter's review of NHS efficiency (see box below).
In June, NHS Improvement wrote to every trust chief executive informing them they would be asked to develop plans for consolidating back-office and pathology services.
Bob Alexander, NHS Improvement's deputy chief executive, then sent a letter to trust leaders on 19 July asking them to submit their proposals by 31 July – a turnaround of eight working days.
In a letter to ACB members, Ms McCreanor said trusts had been set a "dangerously short timescale to undertake such a project".
Tim Helliwell, vice president of the Royal College of Pathologists, told HSJ NHS Improvement was pursuing a "really high risk approach".
"If you base decisions on something that's done very quickly and without proper discussion then there's a huge risk that things will go wrong," he said.
NHS Improvement has also been accused of moving the goalposts with regards to pathology services by an NHS pathology source, who wants to remain anonymous.
The Carter report said a trust's pathology services are considered productive if they cost "less than 1.6 per cent of operating expenditure".
The report says trusts should ensure their pathology departments hit this benchmark by April 2017, but if this is "unlikely to be achieved" they should agree plans for "consolidation with, or outsourcing to, other providers by January 2017".
However, NHS Improvement has been accused of bypassing the process outlined Lord Carter with its recent letters.
The source told HSJ: "My current service can hit 1.6 per cent right now… but I'm still being told I have to do a consolidation or outsourcing plan."
In her letter, Ms McCreanor said trusts were being "railroaded into consolidation without proper consideration for where pathology is now in terms of efficiencies and cost effectiveness".
Confusion over Carter efficiency target
Concerns have separately been raised about a lack of clarity regarding the 1.6 per cent efficiency target.
Lord Carter's team is understood to have excluded a number of costs when they came up with the target, including the cost of medical consultants, the blood budget and a significant proportion of GP pathology work.
However a comprehensive list of these "exclusions" does not appear to have been communicated to trusts.
A second pathology source, who also asked to remain anonymous, told HSJ that not taking account of the exclusions could result in "excellent and efficient" departments being branded "inefficient" because they would appear to have much higher pathology spending.
It could lead to trusts attempting to remove unrealistic amounts of cost, which had the potential to "decimate" services, the source said.
The lack of clarity has prompted the Association for Clinical Biochemistry and Laboratory Medicine to produce its own guidelines on how trusts should calculate their pathology costs, based on discussions with one of the people responsible for drawing up the Carter report.
A Department of Health spokesman told HSJ it set out what costs were included and excluded in a data pack, which went to trusts last November. However, its list of exclusions differs from the list the ACB has produced.
A spokesman for NHS Improvement said: "A decade after Lord Carter's report on pathology was published, the need for financial and quality improvements is as great as ever.
"We will be helping local health economies to increase the pace of consolidation where it delivers higher quality and more efficient services for patients.
"We asked for initial proposals to help us design and target the support offered to health systems as they take this important work forward."