NHS Property Services to award 50 new outsource contracts to replace 2,300 let by primary care trusts
Deals could be worth up to £160m
Board member acknowledges risks of workforce and market disruption
The NHS's property company is preparing to award 50 contracts worth £160m for managing and maintaining office and primary care facilities across England.
NHS Property Services is due to finalise the deals before the start of the 2016-17 financial year.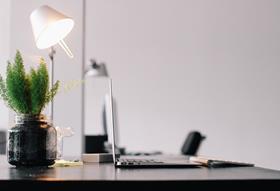 However, chief operating officer Dennis Markey has admitted that the tenders risk creating disruption by triggering the transition of staff, whose job is to keep NHS buildings safe, clean and secure, to new employers.
He also acknowledged that cutting the amount spent on those services could destabilise a market that has overcharged NHS commissioners for some services for years.
The 50 new national contracts will replace 2,300 agreements, with 1,000 different suppliers, which the firm inherited from primary care trusts. Before 2013, PCTs owned the assets and frequently entered into local outsource deals for facilities management functions.
NHS Property Services spends £400m a year on facilities management, of which around half is outsourced. The new deals are intended to save 20 per cent of the £200m currently spent on outsourced facilities management.
New contracts are being tendered for:
hard facilities management (building fabric);
hard facilities management (mechanical and electrical);
pest control, fumigation and disinfecting services;
domestic and cleaning services;
feminine hygiene (waste disposal);
gardens and landscaping.
There will also be new national contracts for security and waste; asbestos services; and health and safety services. These will be procured via government frameworks rather than through an open tender.
NHS Property Services would not provide a breakdown of likely contract values because the tender process is in a "cool off" period ahead of the awards and more details being confirmed.
The contracts will affect buildings owned by NHS Property Services, which are mainly NHS offices, and primary care and community health service facilities. The firm as a portfolio across England worth an estimated £3.5bn.
Mr Markey told HSJ he believes the new outsourcing deals will cut costs by reducing unnecessary price variations agreed by different PCTs for similar services, which he said could be as much as threefold.
He said this was "sorting out the PCT legacy", adding that suppliers in the market had benefited from the fragmentation that existed before 2013.
The contract changes will affect hundreds, potentially thousands, of staff.Asked about the possibility that the new contracts will disrupt both the workforce and the lines of accountability governing the services affected, Mr Markey said: "I can't pretended that there's not a risk." But he added that NHS Property Services had brought in extra staff to manage the transition.
He also admitted that the market "has not seen this coming", adding that if cutting payment rates made suppliers unviable on a large scale "I would be in trouble".
Naylor appointed as government estates tsar
1

2

Currently reading

NHS property company to outsource 50 contracts and 'fix PCT legacy'