Overall spending on management consultants dropped to £432m in 2015-16, compared to £604m in 2014-15
Cap introduced last June means local organisations need to request approval for contracts worth more than £50,000
CCG spending on "contingency labour", including interim directors and secondments, increased in cash terms to £170m
Spending on management consultants reduced by more than a quarter across the health service last year, although some of this was offset by an increase in spending on interims.
Since June 2015 local NHS organisations have had to seek permission from national bodies to spend more than £50,000 for a single consultancy contract. The national cap appears to have helped curb expenditure.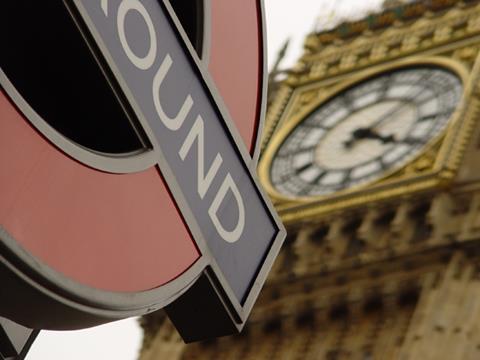 According to the Department of Health's annual accounts, published last week, overall spending on consultants dropped to £432m, from £604m in 2014-15 and £573m in 2013-14.
Within this, consolidated accounts data for NHS providers suggested they accounted for £299m of this spending in 2015-16, down from £409m the previous year.
Clinical commissioning groups spent £88m last year on consultants, down from £114m in 2014-15.
However, their spending on "contingency labour", including interim directors and secondments, increased to £170m in 2015-16, up from £143m the previous year.
NHS England last week introduced new controls around the use of interims, including a mandatory approval process for day rates above £600 a day.
It was not possible to separate out trusts' spending on interim directors and other non-clinical temporary staff.
Details of CCG applications for consultancy spending over £50,000, obtained by HSJ via freedom of information laws, show stark regional variation.
More than half the requests since the cap was introduced came from CCGs in London. According to the initial data provided, the capital made 69 requests in the 12 months to June 2016, despite being the smallest of the four NHS England regions. CCGs in the Midlands and East made 21 applications, while those in the South submitted 23, and those in the North submitted 13.
The total value of the applications from all CCGs was £36.4m, with London accounting for £18.8m.
However, a spokeswoman from NHS England's area team for London said there had been some errors in the information released, and there had been 61 requests from London totalling £17.3m. Actual spending was around £5m lower than this, she said. It was not clear whether this was due to applications being declined or projects coming in under budget.
NHS England permits CCG to spend nearly £400k on interim director
1

2

Currently reading

NHS spending on consultancy down as CCG interim paybill rises