PAC accuses government of being too slow to address hospital deficits
"Not yet a convincing plan" for closing the £22bn efficiency gap by 2020-21, report says
"Unacceptable" for officials to blame excessive agency costs as source of trusts' difficulties
Data used by Carter review to assess hospital efficiency was "seriously flawed"
An influential committee of MPs has made sweeping criticisms of the Department of Health and NHS England over their handling of acute sector finances.
The Commons public accounts committee accused the government of being too slow to address growing hospital deficits, and said there is "not yet a convincing plan" for closing the £22bn efficiency gap by 2020-21.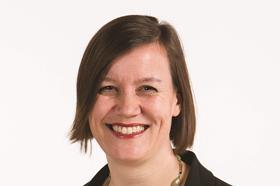 The cross-party committee also raised "serious concerns" about the data used by Lord Carter to identify efficiency savings.
Meg Hillier, the committee chair, said acute trusts are at "crisis point" and it was "unacceptable for senior government officials simply to point to excessive agency costs as a source of trusts' difficulties".
The financial health of the NHS provider sector has nosedived in recent years. Trusts reported a net £592m surplus in 2012-13, a £91m deficit in 2013-14, an £843m deficit in 2014-15, and the deficit for 2015-16 had already reached £2.3bn over the first nine months of the year.
The committee said the 4 per cent efficiency targets for trusts in recent years, set by Monitor and NHS England, were "unrealistic and have caused long term damage to trusts' finances".
However, the committee noted the Department of Health believes "some trusts should have even tougher targets placed on them".
The average efficiency target for 2016-17 is expected to be 2 per cent.
On Lord Carter's review of NHS efficiency, the committee echoed concerns reported by HSJ in January, saying the data used to estimate trusts' potential cost savings was "seriously flawed".
Its report added: "The effectiveness of targets is dependent on the quality of the underpinning data and inaccurate cost data will lead to ill informed savings targets for trusts."
The committee also recommended that a new payment and contracting system be devised, and more be done to curb the use of agency staff.
While national bodies have focused on the excessive costs of using agency nurses, the committee said the root cause of the overspending was the "volume of temporary staff required", as opposed to the element of the associated costs, which is the agencies' commission.
It added: "Ultimately, until the NHS solves its workforce planning issues, including the lack of affordable homes for NHS staff, it will not solve the problem of reliance on agency staff."
The report makes six recommendations and says the DH, NHS England and NHS Improvement should jointly report on their progress in September.
Ms Hillier added: "Central government has done too little to support trusts facing financial problems with the result that overall deficits are growing at a truly alarming rate. Crude efficiency targets have made matters worse.
"Without urgent action to put struggling trusts on a firmer financial footing there is further serious risk to services and the public purse…
"There is a long way to go before the taxpayer will be convinced there is a workable and properly costed plan in place to secure the future of our health service."
'No convincing plan' for NHS to save £22bn, says scathing report
1

Currently reading

'No convincing plan' for NHS to save £22bn, says scathing report

2