NHS Clinical Commissioners warns there is "no spare money" to close down 2016-17 contracting impasse
CCGs' representative doubtful that all groups will be able to make "reasonable" offers by deadline
Intervention comes after NHS Improvement warned that "very few" contracts were signed by 31 March, and some commissioners had not made offers
The chief executive of NHS Clinical Commissioners has warned that a significant number of contracts could remain unsigned beyond the revised deadlines issued to NHS organisations this week.
Julie Wood told HSJ that the huge gap between commissioner and provider positions in many contract negotiations reflected the fact that there was "no spare money in the system to close down contracts" this year.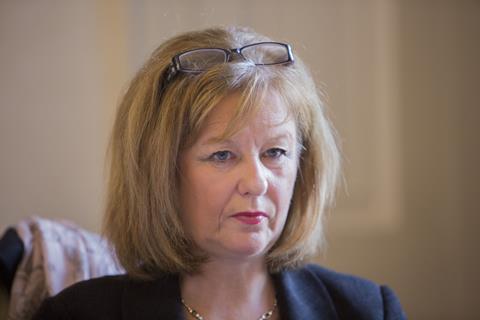 Her comments came after clinical commissioning groups and specialised commissioners were given a deadline of Friday to issue "realistic" contract offers to all their providers. Contracts were supposed to be signed by 31 March. However, in a letter sent to providers on Wednesday, NHS Improvement said that very few contracts had been agreed, some commissioners had still not made offers, and others had made offers that did not appear to be "a reasonable basis for negotiation".
Commissioners have been given until the end of 8 April to issue "reasonable" offers to all providers. Providers have been given until 13 April to issue offers to commissioners.
But Ms Wood said she doubted that all commissioners would be able to issue offers that were considered a reasonable basis for negotiation by that deadline.
She said: "To me this really does show the difficulties that local health economies – and it's commissioners and providers – are facing this year in resolving contracts, as the money has got tighter and tighter.
"On the one hand you've got NHS Improvement pushing providers to reach firm control totals, so from their perspective they want to make sure they've got enough income. From the commissioner perspective, they have also got intense pressure on their budgets.
"Although the average allocation for CCGs [in 2016-17] was 3.4 per cent [growth], when you looked at all of the pre-commitments [for that money], it disappeared almost before you started. Which meant there's no spare money in the system to close down contracts."
She insisted that this process had to be "more than a battle between acute provider and commissioner". CCGs had to balance across their "whole portfolio of contracts" and were being asked to transform care as well as stabilise provider finances. This meant investing in places other than acute care, such as community services, primary care and mental health.
Asked if she expected there would be a significant number of contracts unsigned after the new deadlines for agreement, she replied: "I suspect that may be the case yes."
She added that the NHS needed to work out what the consequences would be if a commissioner was not able to make an offer that would "deliver everything that is needed".
"We've got to get to a position where we have a system that has agreements in place, but there will be consequences and choices to be made," Ms Wood said.
An NHS England spokesman said: "This is a year for both providers and commissioners to focus on the delivery of efficiencies rather than arguing over contracts. This is why providers and commissioners need to cut through any disagreements and ensure that reasonable settlements are made as soon as possible."
'No spare money' to break contracts impasse, commissioners warn
1

Currently reading

'No spare money' to break contracts impasse, commissioners warn

2