Cancer drugs fund will be a "managed access" fund from July
Under new scheme money due for drugs will be set aside and retained by NHS England if CDF budget is overspent
Pharmaceutical firms and cancer charity criticise changes
NHS England has confirmed that its new Cancer Drugs Fund will go live in July this year, with a provision that would force pharmaceutical companies to help cover the cost of overspends.
As previously reported by HSJ, the CDF will become a "managed access" fund, paying for new drugs for a set period before they are definitively approved or rejected by the National Institute for Health and Care Excellence.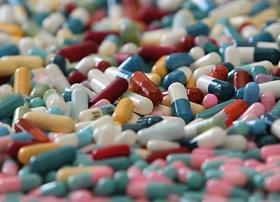 The aim of the reforms is to make the CDF financially sustainable. Its original budget in 2010 was £200m but it has since ballooned to £340m. In December the fund was overspent by £92m for this financial year.
At its board meeting last week, NHS England confirmed that on 1 April the current list of drugs covered by the CDF will be "rolled over", but the fund will close to new drugs until the start of the revamped scheme in July.
All existing CDF drugs will continue to be funded until NICE has been able to appraise them, and all patients currently receiving drugs will continue to get them, even if NICE eventually decides not to recommend them for continued use.
Sir Bruce Keogh, NHS England's medical director, said under the new approach all cancer drugs will be appraised by NICE, and that those considered a "maybe" in terms of their cost effectiveness will be candidates for the fund.
A joint NHS England and NICE "CDF investment group" will decide the terms of a drug's entry into the fund, including evaluation criteria and a timescale for the effectiveness of the drug to be assessed.
At the end of this evaluation period NICE will reappraise the drug. Those judged to be cost effective will then be funded through routine commissioning, and those which are not will not be funded at all.
NHS England said patients receiving drugs not recommended for routine commissioning would continue to receive them, but the cost would have to be covered "by the relevant drug company until their treatment is completed".
The new regime will put additional demands on NICE. However, NHS England said it had received assurances from NICE that "resource is being put in place to ensure delivery of the number of additional appraisals required within the states timescales".
Under another aspect of the new scheme, a "contingency" will be put in place whereby a certain amount of the money due for drugs will be "retained" by NHS England. If the CDF remains within its budget, this money will be given to companies. However, if the budget is blown it will be kept by NHS England.
According to NHS England, in exceptional circumstances a further "across the board rebate for each CDF drug" could also be applied.
The Association of the British Pharmaceutical Industry said it was "disappointed" by the changes.
Paul Catchpole, the ABPI's value and access director, said: "If cancer medicines go through more or less exactly the same NICE appraisal process that was in place five years ago, which necessitated the setting up of the CDF in the first place, we will largely get the same answers as before [and] the majority of medicines will be turned down."
"We also need less draconian financial controls. It is unreasonable for companies to be expected to underwrite 100 per cent of the financial risk in managing the CDF budget, something which is outside of their individual control."
The Rarer Cancers Foundation claimed that 22,000 patients could be denied access under the plans.