Two-thirds of people in the UK believe too little is spent on healthcare, according to a new survey
Much higher proportion than in other major European countries
UK health spending as a proportion of GDP has declined since 2009
Almost two-thirds of people in the UK believe too little public money is spent on health care, according to a new poll.
The survey, commissioned by consultancy firm Incisive Health, was carried out in six European countries by polling firm Populus. More than 1,000 adults in each country responded over eight days in March.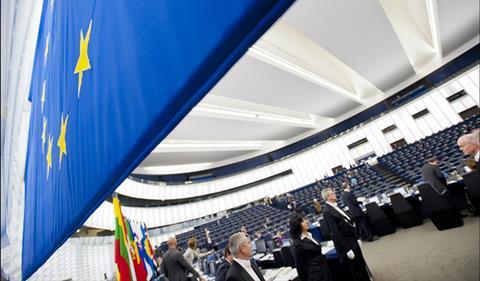 When asked which of four statements reflected their views on health spending, 62 per cent of respondents in the UK chose "too little is spent on health". This was a far higher proportion than in the other countries.
Spain had the next highest proportion with 53 per cent. The figure was 39 per cent in France and 34 per cent in Germany.
In the UK, 5 per cent said "too much" public money was spent on health, while 24 per cent said it was "about right". Nine per cent said they did not know.
Despite small real terms increases in NHS funding since 2010, health spending in the UK as a proportion of GDP has declined slightly.
Data published by the Organisation for Economic Cooperation and Development last year suggested the UK spends proportionately less than 12 of the 15 original EU countries.
Mike Birtwistle, founding partner at Incisive Health, said: "These figures not only show that politicians can benefit from promising to boost NHS spending, but hint at the real truth.
"We are spending less on health compared to elsewhere in Europe, and that is why we are more worried than people in other countries."
The Department of Health would not comment on the poll findings. However, it has previously highlighted a report from the Commonwealth Fund suggesting the NHS is the most efficient health system in the world.
In last year's spending review, the government confirmed the NHS would receive a real terms increase of £8bn by 2020-21.
However, this was tempered by cuts to social care and public health, as well as the budget ringfence being removed for bodies such as Health Education England and the Care Quality Commission.
The £8bn increase relates to an election pledge made by the Conservatives linked to the Five Year Forward View, which requires the NHS to achieve £22bn of efficiency savings over the same period.
Many commentators now believe this to be impossible, with bodies such as the Chartered Institute of Public Finance and Accountancy warning that the government will have to increase funding, reduce services or introduce charges.