Former finance chief calls for radical shift in culture and influence of NHS procurement teams
Lorraine Bewes says there are too many procurement departments
Carter review estimates £750m could be saved by reducing variation in the prices paid for thousands of items
Delivering the required savings in non-clinical budgets will need a radical shift in the culture and influence of NHS procurement teams, according to a former finance chief.
Lorraine Bewes, previously chief finance officer at Chelsea and Westminster Hospital Foundation Trust and chair of the London Procurement Partnership, also said there are too many procurement departments, which could be merged to cover larger footprints.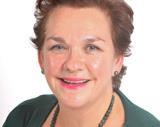 Earlier this year, Lord Carter's report on hospital productivity estimated that £750m could be saved by reducing variation in the prices paid for thousands of items, such as medical consumables and high cost devices.
Ms Bewes told HSJ: "There are too many products and there is too much product variety, which means we're not getting the economies of scale.
"Part of the solution is to rationalise it, because there are too many places trying to do too many things."
Although many areas have "procurement collaboratives" working between organisations, Ms Bewes said they "don't always have the aligned commitment" from the trusts, which hold the "legal power to commit".
She said there is also a significant leadership gap at local level, with "too many organisations chasing too small a talent pool".
Ms Bewes, who is currently directing a piece of work for NHS trusts in north west London, in response to Lord Carter's recommendations, added: "Just in London a third of the roles are covered by interims at the moment. But at trust level the procurement agenda just gets drowned out, because it's not patient facing and there are too many other immediate quality concerns.
"Procurement is often seen as order fulfilment and logistics but it needs to be more than that and be more active in the pre-market specification of what is needed, and the post-contract management."
She added: "We need to create roles and jobs that are going to attract the right calibre of people. The current pay banding is for a middle manager role, but a director of procurement must have significant ability. Large organisations that understand that have them in very senior manager role, but smaller trusts would say they can't afford it.
"Historically the role has been seen as a supply function to respond and react, as opposed to being a strategic partner. Look at any other sector and procurement is right at the top of the office."
As well as strong leaders, Ms Bewes says there needs to be a shift in "culture", with incentive schemes introduced so people "see a direct benefit to their effort".
She said: "We don't have people with the right sales target and commercial mentality. There could be a bonus type structure, because you want people who are results driven rather than seeing their job as processing orders.
"It's difficult to attract people from the private sector, and I'd like to see far more people who understand the business like clinicians and nurses being trained in procurement practices to become clinical category specialists. Or there could be opportunities to bring in new graduates as apprentices."
Ms Bewes said achieving the savings set out by Lord Carter would require leadership teams committed to collaboration with other organisations, the ability to produce service line and patient level information and costing systems at least monthly, and clinicians understanding that they "must make procurement compliance their business".
Helen Lisle, chair of the Health Care Supply Association, said she recognised and supported many of the observations, and called for greater investment to attract and retain the best staff.
Although she welcomed the Carter review raising the profile of NHS procurement, she warned: "It is imperative that NHS procurement is not left with a leadership vacuum, as has been the situation since the abolition of the NHS Purchasing and Supply Agency in 2010. The Department of Health must ensure that appropriate support and leadership is in place in order to see through the recommendations and sustain them."