Public Health England chief executive Duncan Selbie says North East dedicated prevention pot could be introduced elsewhere
Proposal includes pooling preventative spending and ringfencing savings for further investment
Says work still underway on how to ensure business rate retention for local authorities does not exacerbate inequality
A move to measure preventative spend across the public sector – and set a target to increase it – could be adopted across the country, Public Health England's chief executive told HSJ.
Mr Selbie told HSJ that the proposal he worked on as chair of a commission for the North East Combined Authority could be used in other areas.
The Health and Wealth – Closing the Gap report, published in October, made a series of recommendations for health and care leaders in County Durham, Gateshead, Newcastle, Northumberland, North Tyneside, South Tyneside and Sunderland including:
Measuring the combined total of preventative spend across health, care and wider public services.
Setting an ambition to "radically" increase preventative spending – suggesting £160m a year by 2020-21 as an "appropriate" amount.
Creating a dedicated investment pot so different organisations can pool the increase in preventative spending into one ringfenced fund.
Setting a baseline of current prevenative spending and developing a new method to track investment.
Mr Selbie was chair of the North East Commission for Health and Social Care Integration.
He told HSJ in an interview this week that the model, now being taken forward by the North East's health and social care leaders with the Chartered Institute of Public Finance and Accountancy, to set a baseline of current preventative spend and develop a methodology to track increase in investment, would work in other areas.
He said: "What we have done for the North East is a balance sheet. It's a really important piece of work.
"At the moment you can look at a balance sheet and see if any organisation is investing in capital infrastructure or not. There's no such ability on revenue, all you have got is 'this is what we spent'.
"What the North East commissioning did with CIPFA is design a standard that shows how the shift in prevention spend revenue is happening over time."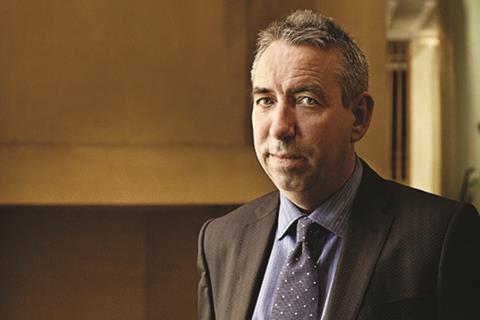 The report recommends the region should act as a "national exemplar in transparency and effectiveness of preventive spend" by becoming the first in the country to measure, monitor and report on it. It also says the region should pilot PHE and CIPFA work on tools to assess the effectiveness of public health investments.
HSJ understands that the balance sheet has already been compiled for the all the health and social care organisations in the NECA area and CIPFA is working on a new "public pound multiplier" to estimate the impact.
CIPFA chief executive Rob Whiteman said: "The public pound multipler will say if we invest this money upfront the benefit over a period to the public and public sector will be X or Y. It's an equivalent of net present value but for revenue activity decisons.
"We want to create a standard so whether you are in a local authority, health trust, charity or central government department there's a tried and tested tool where you can assess partnership or multiple agency investment decisons such as the STPs."
The new tool is expected to be piloted in the North East from March with a view to being available nationally from the beginning of 2018-19.
Meanwhile, Mr Selbie told HSJ he supported the move toward funding local government by it retaining all local business rates, as has been proposed by government.
However he cautioned: "The principle of retaining what they have created is a good one, they are going to be better at deciding how to use that money than Whitehall. But not everywhere is going to have that capability because they don't start in the same place, so we cannot have a business rates retention system that doesn't address the health gap, the inequalities that exist…
"The system, when it is implemented, will have to have an equalisation that recognises that business rates retention will work for many but not all. My interest is in place to make sure that's in place before it happens." He said government was still working on this adjustment system.
In relation to cuts to public health funding, he repeated his view that the focus should be on wider spend and policy affecting the public's health, rather than public health service allocations; and that it was an opportunity to learn from local government, which has been in "the most fiscally ruthless position of any in public life".
He said local government had overseen "massive innovation with huge savings" in the provision of traditional public health services. "These are things local government have been far more innovative with."
Exclusive: STPs 'made a good stab' on prevention, says public health chief
1

2

3

Currently reading

Public sector prevention fund 'could be used across England'