NHS Improvement will start to "match-make" trusts that fail to consolidate their back-office services, its chief executive has said.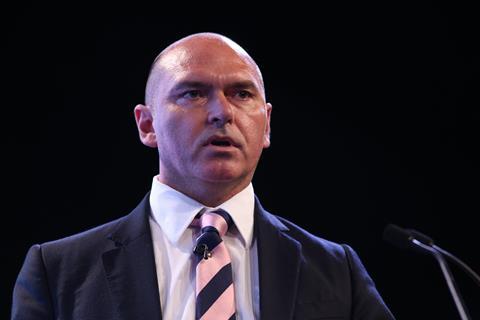 Jim Mackey told HSJ that distress funding issued by national bodies could be held back from organisations that have failed to deliver economies of scale in their non-clinical support functions.
He said: "If you haven't gone into a back-office consolidation – so if you are a small district general hospital and you have got a full suite of back-office services and there's an efficiency opportunity, and you ask me for cash, I'll go and say 'go and sort that out before you come back'. And when you've sorted it out I'll give you some cash.
"I want organisations to say, 'we've got the message, there's 10 of us here, we're all paying invoices, let's just have a central invoice payment function'.
"And if we're in a situation where those organisations continue to struggle [and] they haven't done it, absolutely we'll match make them.
He said "the rest of the economy, the rest of the world, has done back-office consolidation", but that "large pockets [of the NHS] haven't touched it".
Asked what proportion of trusts needed to do this, Mr Mackey said: "Everybody needs to do something, but the range of what they need to do is different."
Back-office consolidation was one of the key themes in Lord Carter's report on NHS productivity, with the benchmarking data now in the hands of NHS Improvement.
Exclusive: Mackey tells trusts to curb clinical staff growth
1

2

3

4

Currently reading

Regulator will 'match-make' trusts that fail to consolidate back-office

5