The chief executive of one of the five trusts put in financial special measure said his organisation's overspending was mainly due to demand rather than inefficiency.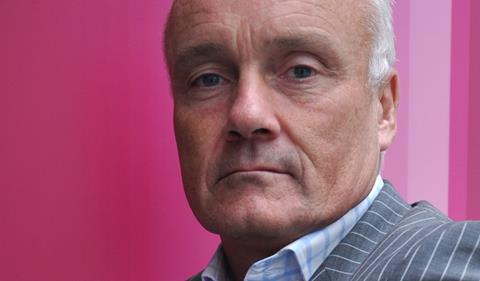 Mark Davies
Norfolk and Norwich University Hospitals Foundation Trust was one of the first five providers put in the new "financial special measures" regime on Thursday.
Its chief executive Mark Davies said analysis showed that NNUH is one of the most efficient teaching hospitals in the country, and that the 'total control' finance target set by NHS Improvement was not achievable.
"The demand is rising relentlessly and we are treating more patients who require more complex care from a large geographical area. Our staff are doing an amazing job but they are under significant daily pressure which is not sustainable."
Mr Davies said the trust asked accountancy PwC for help in reducing its expected deficit of £31m. PwC reported back that the trusts financial projections were "sensible", but their financial plans were "ambitious" and "challenging".
The PwC report concluded it was "not possible for the trust to achieve the control total". NNUH is one of the trusts which have refused to agree the control total set them by NHS Improvement this year.
He said: "It is clear that much of the challenging financial position is about demand, not inefficiency. From externally verified analysis, NNUH is the most efficient teaching hospital in the country. This came out of the national NHS productivity and efficiency review earlier this year by Lord Carter of Coles.
He also said the trust remained "committed to demonstrating that we are using taxpayers' money as efficiently as possible".
Other trusts placed in the special measures regime also responded.
Andrea Young, chief executive at North Bristol Trust, is facing a predicted deficit of £48m for 2016-17. She said it had put actions in place, including reducing agency and locum spend, improving recruitment and managing staff sickness rates. It was increasing elective operations over the summer months and has started a 90 day project to speed up the patient discharge process.
John Goulston, chief executive at Croydon Health Services Trust, said paying for temporary staff meant the trust spent £8m more than planned in order to meet growing demand for services. The trust blamed limited availability of trained doctors and nurses for this overspend.
"It is also important to note that Croydon CCG has historically been funded to a lower level than it should be to meet the health needs of our local population. This means that money for healthcare in the borough has been particularly tight up until this financial year," Mr Goulston said.
The trust is investing in better data recording to make sure it is being correctly paid for work carried out.
Barts Health Trust chief executive Alwen Williams said she welcomed the extra support for tackling its expected £82m deficit. The trust aimed to recruit more permanent staff and improve productivity.
Glenn Douglas, chief executive of Maidstone and Tunbridge WellsTrust, says a plan is in place to make efficiency savings of £23m. "However this still leaves the Trust with a gap of a further £23m between its income and expenditure."
Trust chiefs hit back at claims of overspending on staff
1

2

3

Currently reading

Special measures trust chief: The problem is demand not inefficiency

4