Trusts which receive turnaround support from consultancies will have to apply to Monitor and the NHS Trust Development Authority for it and pay for it themselves.
A letter sent to providers by NHS Improvement boss Jim Mackey on Thursday night said chief executives have until Tuesday to apply for the support, which is expected to more than cover its own costs by delivering savings.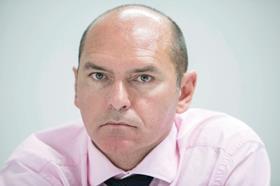 As HSJ has previously reported, the "financial improvement programme" will be given to 20-25 trusts and cost up to £25m.
Trusts' applications will still have to be approved by Monitor's committee that signs off every piece of consultancy work ordered by trusts costing more than £50,000.
NHS Improvement director of finance, reporting and risk Jason Dorsett stressed that the programme was for trusts which did not have significant performance problems and was not solely for trusts predicting deficits.
He told HSJ some trusts that have already expressed an interest in the programme were not predicting a deficit but wanted help with a particular aspect of their savings programme.
A spokesman for Central Manchester Foundation Trust said: "We would welcome the extra external expertise that this process can bring to enhance our own internal turnaround process, working with us to deliver financial turnaround, ensuring efficient and effective services and protecting patient safety."
Mr Dorsett said the directors that would be sent into each organisation would work for that trust but also report back to NHS Improvement.
Mr Mackey's letter said: "In order to minimise the administrative and process burden on trusts of being a part of this programme, NHSI is supporting and managing the procurement exercise on behalf of the trusts involved.
"This centrally supported and managed procurement approach will also enable the NHS to get a high degree of value for money from potential suppliers, including expecting suppliers to put fees at risk linked to delivery of the aims of the programme."