Regulators say planning round for 2016-17 has been "very challenging"
Few providers have signed contracts with commissioners
Deadline for operational plans pushed back by a week
Regulators have extended the deadline for NHS providers to submit their operational plans for the current financial year because "very few" have met the deadline for agreeing their contract.
In an email sent to trusts on Wednesday night, seen by HSJ, NHS Improvement said the planning round for 2016-17 is "proving to be very challenging".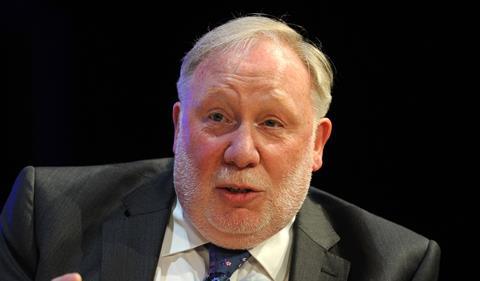 Contracts between commissioners and providers were meant to be signed by the end of March, with providers' operational plans submitted by 11 April.
But the email from Bob Alexander, NHSI executive director of resources, said: "A review of the latest contract tracker shows that very few contracts have been agreed, and that there is still a significant gap between provider and commissioner positions on contracts across clinical commissioning groups and specialised commissioning.
"A more detailed review of the contract tracker shows that there are still cases where offers have not been made, or where offers have been made that do not appear to be a reasonable basis for negotiation when compared with the outturn for the previous year."
Given these problems, the deadline for operational plans to be submitted has been pushed back to 18 April. Contracts not agreed before 25 April will automatically enter a formal arbitration process, as per the original timetable.
Mr Alexander said he recognised that the 2016-17 planning round was "proving to be very challenging", but said it was "important that we close down the planning round in a timely way to allow us to move forwards with delivery".
Although it is fairly common for NHS providers and commissioners not to have agreed a contract on time, there are understood to be more disagreements this year, while many discussions are at a much earlier stage than usual.
As reported by HSJ on Thursday morning, teaching hospitals have raised serious concerns over new conditions imposed on quality incentive payments, which form part of the contracts for specialised commissioning.
One trust finance director, who asked not to be named, warned that these concerns would "play out in contract negotiations".
In February trusts were given financial "control totals" for 2016-17 by NHSI, which they must agree to receive "sustainability and transformation" funding.
Chris Hopson, chief executive of NHS Providers, said: "Large numbers of our members are reporting that they have received much later and comparatively lower [contract] offers from both CCGs and NHS England specialised commissioning than ever before.
"This is creating significant and unhelpful uncertainty particularly as it means that, if followed through, these offers prevent them from meeting the control totals NHS Improvement asked them to sign in February".
One organisation at risk of entering an arbitration process is Walsall Healthcare Trust. A report to Thursday's board meeting from chief executive Richard Kirby said: "The trust has been working hard to agree our 2016-17 contract with Walsall CCG as our largest commissioner.
"We have, however, informed NHS Improvement that we expect to need mediation and possibly arbitration to resolve the issues between us and the CCG. We understand that the CCG has reported the same position to NHS England."
Exclusive: Mackey intervenes in escalating contracts row
1

2

Currently reading

'Very few' NHS contracts agreed after 'challenging' negotiations

3